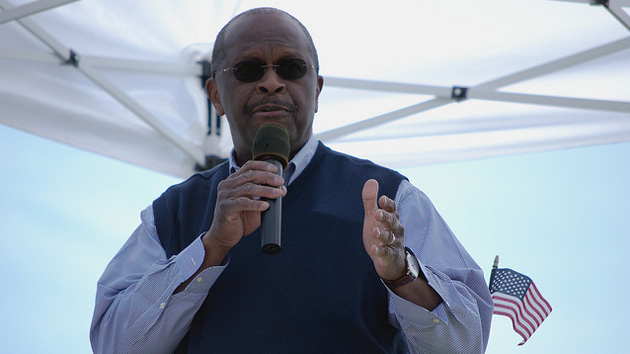 Facts matter:
Sign up
for the free
Mother Jones Daily
newsletter.
Support
our nonprofit reporting.
Subscribe
to our print magazine.
Failed Republican presidential candidate Herman Cain—remember him?—laced into President Obama and his administration at the annual conference of the Faith and Freedom Coalition, a confab for evangelicals and pro-life activists.
Cain said the Obama administration was suffering from "a crisis of crises" on the home front and abroad. He then contended that "a first grader would approach these problems a lot smarter" than Obama and his team. "I'm not saying that to be insulting," he said. "I'm just telling you the truth."
Cain also exhorted the half-filled ballroom at Washington, DC's Omni Shoreham hotel to inform themselves and get active in politics. They needed to get involved because, as he put it, "stupid people [who do vote and volunteer] are ruining America."
Those in the room need to outnumber those "stupid people," he continued. "The solution is real simple folks. Those of us who are informed have got to outvote the stupid people. And you have got to become ambassadors of intelligence, ambassadors of information."