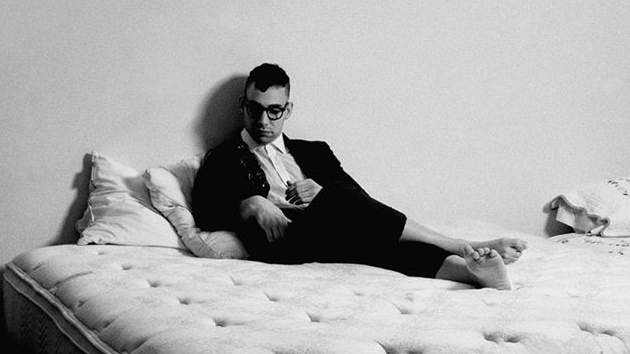 Fight disinformation:
Sign up
for the free
Mother Jones Daily
newsletter and follow the news that matters.
You might not have heard of Jack Antonoff, the mastermind of the indie-pop project, Bleachers, but he's definitely made you dance. The 30-year-old, best known as the lead guitarist of Fun (and Lena Dunham's boo) has co-written a number of addictive hits, including Fun's Grammy-winning "We Are Young" and Sara Bareilles' "Brave." Now he's turning his attention to his solo project, Bleachers, with the aim of making you dance and cry at the same time. "I lost my sister when I was 18, and I felt it was the monumental thing that happened in my life," Antonoff told me. "Now I'm 30, I write from that time, in the perspective of how it's affected me now." He tries to "find ways to move about the world and not feel broken all the time."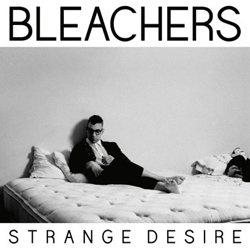 Antonoff says he wrote Strange Desire—his new album out this week—while driving alone at night, up and down the New Jersey Turnpike. His listeners, he believes, are excited when they get to hear, "more intense concepts than what might be going in the radio." On that note, he takes pains to attend to his fans. He announced the album through a Craigslist ad, asking people to do their own remixes of one of the singles. He later unveiled the album art by delivering it on a chocolate birthday cake to a group of fans. "What fanbases don't need is another obnoxious hash-tag campaign," he jokes.
On the surface, Strange Desire is a dance-party album, but it's the kind of party you're having alone, in your room, after everyone has gone home and your crush is making out with someone else. On the song "I Wanna Get Better," Antonoff sings, "Standing on the overpass screaming at cars / Hey, I wanna get better!" My favorite track is "Rollercoaster," a love song soaked in regret.
It shouldn't come as a surprise that Antonoff likes Swedish pop star Robyn, of "Dancing on My Own" fame. More generally, he's a fan of songs that feel "epic and larger than life" while also making "you want to curl up and die." (He cites Bruce Springsteen, ABBA, Tom Waits, and Neil Young as artists who can fall into that category.) His album title, Antonoff says, comes from the feeling that he's "motivated by a strange desire. It pushes you, it fulfills you in a strange way. But it kind of kills you at the same time."