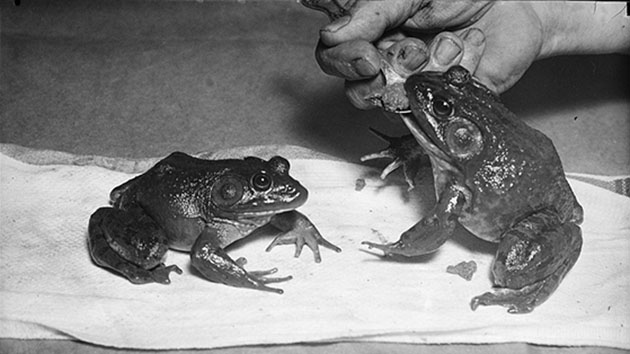 Facts matter:
Sign up
for the free
Mother Jones Daily
newsletter.
Support
our nonprofit reporting.
Subscribe
to our print magazine.
While searching through the Library of Congress archives last week, I noticed that a number of photos included the date they were photographed or published. I pulled together a handful, giving a little look at what was happening on this date through history. These photos are often pretty mundane, but even the most common, everyday occurrences take on new meaning, or at least become more a bit interesting when viewed from a distance in time.
Here are a few photos from August 15th, all photos from the Library of Congress, with captions as provided with the photos.