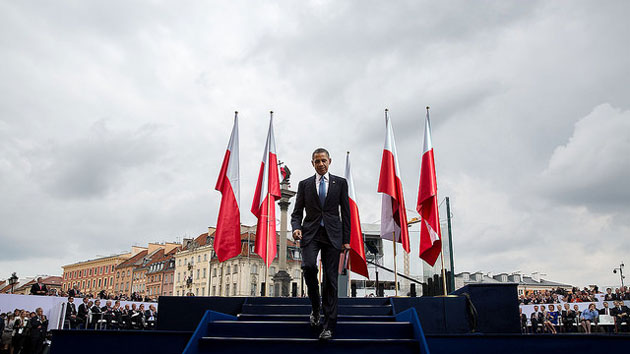 Fight disinformation:
Sign up
for the free
Mother Jones Daily
newsletter and follow the news that matters.
President Barack Obama, who has issued fewer executive orders than any president since Grover Cleveland, issued a set of directives this week to protect 5 million undocumented residents from deportation. The new executive actions will allow undocumented parents of US citizens to stay in the country, and allow children who were brought to the United States by their parents to apply for employment visas. It also, according to various Republican critics, cements Obama's status as a dictator, a king, an emperor, and maybe even a maniac bent on ethnic cleansing:
Obama is a king. "The president acts like he's a king," Sen. Rand Paul (R-Ky.) said. "He ignores the Constitution. He arrogantly says, 'If Congress will not act, then I must.' These are not the words of a great leader. These are the words that sound more like the exclamations of an autocrat."
This will lead to anarchy. "The country's going to go nuts, because they're going to see it as a move outside the authority of the president, and it's going to be a very serious situation," retiring Sen. Tom Coburn (R-Okla.) told USA Today. "You're going to see—hopefully not—but you could see instances of anarchy. … You could see violence."
He could go to jail. Rep. Mo Brooks (R-Ala.) told Slate that the president might be committing a felony: "At some point, you have to evaluate whether the president's conduct aids or abets, encourages, or entices foreigners to unlawfully cross into the United States of America. That has a five-year in-jail penalty associated with it."
Is ethnic cleansing next? When asked by a talk-radio called on Thursday if the new executive actions would lead to "ethnic cleansing," Kansas Republican Secretary of State Kris Kobach said it just might:
What protects us in America from any kind of ethnic cleansing is the rule of law, of course. And the rule of law used to be unassailable, used to be taken for granted in America. And now, of course, we have a President who disregards the law when it suits his interests. And, so, you know, while I normally would answer that by saying, 'Steve, of course we have the rule of law, that could never happen in America,' I wonder what could happen. I still don't think it's going to happen in America, but I have to admit, that things are, things are strange and they're happening.
Kobach is hardly a fringe figure. He was the architect of the self-deportation strategy at the core some of the nation's harshest immigration laws.