The Staple Singers
Freedom Highway Complete – Recorded Live at Chicago's New Nazareth Church
Legacy
Pops Staples
Don't Lose This
dBpm/Anti-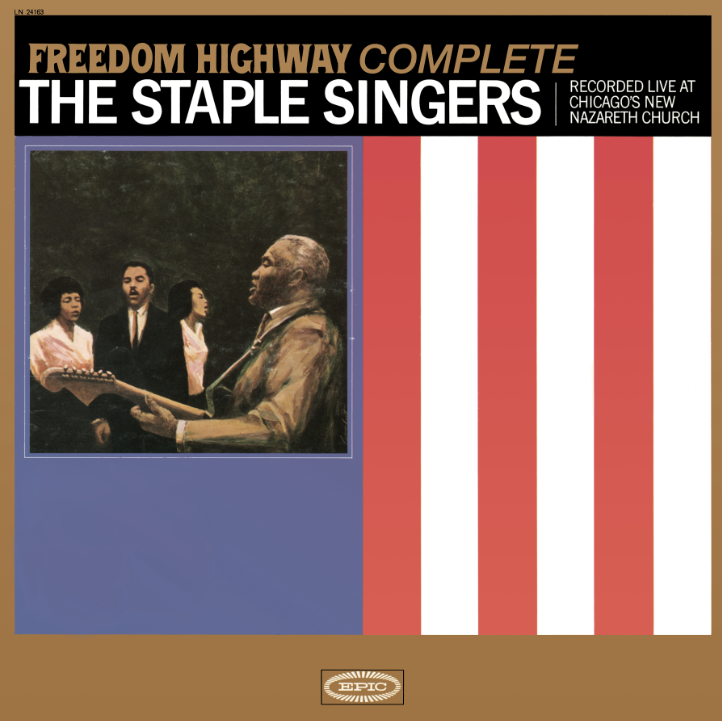 What a monumental legacy Roebuck "Pops" Staples left behind! From the mid-1950s on, his family group, the Staple Singers, was a premier gospel act. In the '70s, they scored a number of uplifting R&B hits, including "Respect Yourself" and "I'll Take You There." Up until his death in 2000, Pops Staples continued making compelling, moving music.
Freedom Highway Complete, recorded in April 1965, captures Pops and his kids, Mavis, Yvonne and Pervis, at the height of their testifying powers, electrifying a churchgoing audience the month after Dr. King's history-changing marches from Selma to Montgomery, Alabama. From the exuberant title track to the foot-stomping "Samson and Delilah," it's a thrilling concert, thanks to the interplay of the Staples' robust voices, Pops' shimmering, pithy guitar licks, and spirit-lifting rhythms. It's magnificent—and rockin'!
Don't Lose This collects 10 songs that Pops recorded in 1999 but never finished. Last year, daughter Mavis took the incomplete recordings to Wilco's Jeff Tweedy, who worked on her more recent solo albums, and together they turned the tracks into a proper album, adding voices and instrumentation. (If Tweedy took the liberty of mimicking Pops' distinctive guitar in places, he did a great job.) Mavis' rousing voice is prominent, but it's still her dad's show. His tender yet forceful singing on "Somebody Was Watching Me" and on Bob Dylan's "Gotta Serve Somebody" is sure to inspire. The album is a fitting memorial to this endearing genius.