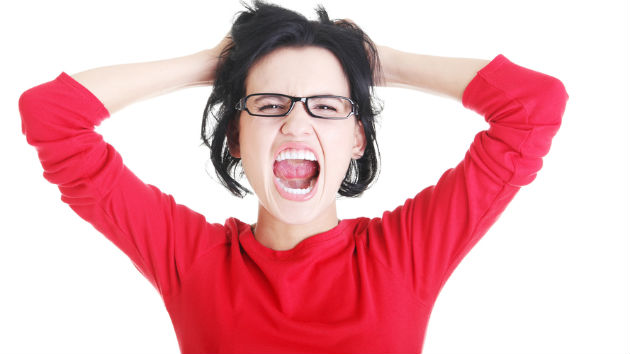 Facts matter:
Sign up
for the free
Mother Jones Daily
newsletter.
Support
our nonprofit reporting.
Subscribe
to our print magazine.
The Federal Election Commission should just do its job already.
That's not a #hottake. It's the formal opinion of the chairwoman of the FEC itself.
In a sign of how bad things have gotten at the government watchdog tasked with keeping federal elections clean, chairwoman Ann Ravel and fellow Democratic commissioner Ellen Weintraub filed a petition with their own agency this morning pleading for campaign finance rules to be enforced this election cycle. The move is not likely to have earth-shattering consequences, but it's a sign of desperation—when even the officials who are supposed to be enforcing the law throw up their hands and file a complaint about themselves, to themselves, because there's no one else to complain to, things are officially off-the-rails.
"People will say: 'You're the chair of the commission. You should work from within.' I tried," Ravel told CNN Monday. "We needed to take more creative avenues to try and get public disclosure."

Petitions are almost always filed by outsiders hoping to change policy. The FEC chief now counts herself as one of those outsiders.
There are six FEC commissioners—three Republicans and three Democrats, including Weintraub and Ravel—and in recent years nearly every matter of any significance concerning campaign finance law or decision about enforcement has been mired in partisan deadlock. The commission regularly ties 3-3 on mundane questions and the total fines collected has plummeted. The requests in Ravel and Weintraub's petition may wind up meeting the same fate—but the filing of the petition could force the commissioners into a discussion that includes an opportunity for public comment about what the FEC's purpose is and why it doesn't seem to be exercising its enforcement authority anymore.
Ravel was most recently the chairwoman of the California Fair Political Practices Commission, where she attracted national headlines for busting a dark-money group with ties to the Koch brothers that funneled money into two contentious ballot measures, forcing them to reveal details on their donors. But Washington hasn't been as easy of a nut to crack for Ravel. Last month, she told the New York Times that she believes the 2016 election will essentially be an election with no rules.
"The likelihood of the laws being enforced is slim," Ann M. Ravel, the chairwoman, said in an interview. "I never want to give up, but I'm not under any illusions. People think the F.E.C. is dysfunctional. It's worse than dysfunctional."
She's not kidding. In April, Ravel tried to throw a party celebrating the FEC's 40th anniversary and invited a number of former FEC commissioners to come back and share memories over drinks and food. The FEC's Republican commissioners objected.
"Actually, the FEC isn't really 40, having been declared unconstitutional not once but twice, first in 1976, and as recently as 1993," Don McGahn, a former FEC commissioner, told the Wall Street Journal.
According to the Journal, the two sides argued over the age of the FEC, the venue for the party, and at what time to hold the affair. They even bickered over whether the negotiations over the party were contentious (a Republican commissioner insisted they were not).
Ravel and Weintraub's petition asks the FEC to enforce a separation between super-PACs and the candidates they back, work to ensure disclosure of donors to outside groups, and make it clear that subsidiaries of foreign companies can't donate. All of those things are, in theory, already rules.
Read the full petition here.