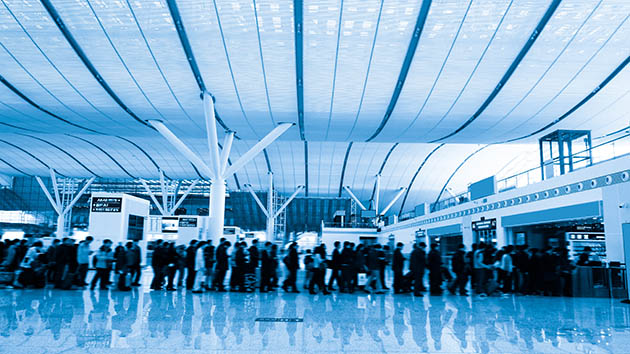 Fight disinformation:
Sign up
for the free
Mother Jones Daily
newsletter and follow the news that matters.
Didn't think air travel could get more obnoxious? Well, if you're a resident of New York, New Hampshire, Minnesota, Louisiana, or American Samoa, abandon such wishful thinking, because starting next year you may need a passport to get on a plane—regardless of whether you're flying domestic or international.
Thanks to the Real ID Act passed back in 2005, these five places, in which a obtaining a driver's license does not require proof of citizenship or residency, according to Travel+Leisure, have been deemed "non-compliant" with the act's security standards. Therefore, residents will need to remember to bring their passports along for air travel or obtain an Enhanced Driver's License for an extra $30.
One small problem: Only New York and Minnesota offer EDL's.
The policy, which was proposed in response to the 9/11 Commission's guidance, seeks to beef up counterterrorism measures. According to the Wall Street Journal, 22 states' driver's licenses already comply with the new law, while 24 other states have received extensions.
The act will be enforced starting sometime in 2016. New York has already applied for an extension.
"We have submitted a request for an extension to the Real ID Act and our discussions with the Department of Homeland Security have been very productive," a spokeswoman from the New York Department of Motor Vehicles said. "We have no reason to believe that any New Yorker will have a problem using their current state-issued ID card to get on a plane come January 2016."