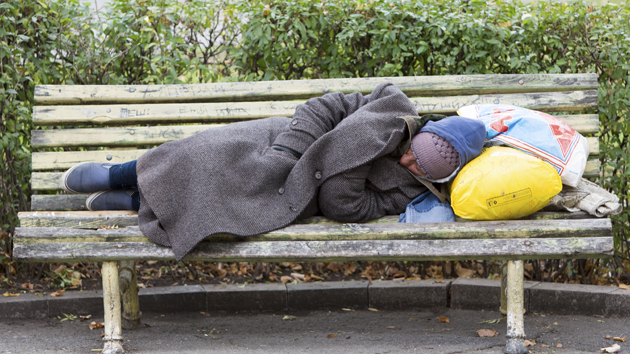 Fight disinformation:
Sign up
for the free
Mother Jones Daily
newsletter and follow the news that matters.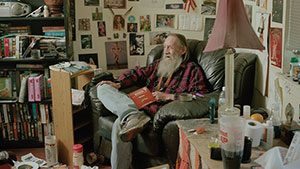 For years, the Las Vegas Rawson-Neal Psychiatric Hospital, Nevada's primary state mental facility, gave discharged patients a bus ticket out of town. Poor and mentally ill, they ended up homeless in cities around the country—especially in California, where more than 500 psychiatric patients were sent over a five year period.
Twenty-four of these patients landed in San Francisco, costing the city hundreds of thousands of dollars in medical care, housing, and services. Now Nevada has agreed to cover the costs—or most of them at least. On Monday a tentative settlement was reached and the state agreed to pay $400,000, just short of the $500,000 San Francisco City Attorney Dennis Herrera sued for back in 2013. The settlement is expected to be approved by San Francisco's Board of Supervisors and Nevada's Board of Examiners later this month.
The class action lawsuit filed by Herrera followed an investigation by the Sacramento Bee, which revealed that 1,500 Nevada homeless patients had been given bus tickets, and were advised to seek medical care elsewhere. A third were sent to California, landing in major cities like Los Angeles and San Francisco, which are already struggling to house a growing number homeless people.
Chronically homeless people—especially those with mental illnesses—can cost millions. As we reported earlier this year the county of Santa Clara spent $520 million a year, mostly on the hospital stays and the cost of jailing the persistently homeless—a mere 2,800 people.
Still, Nevada health officials tried for two years to get out of paying San Francisco. They argued that what happened in Nevada is similar to San Francisco's "Homeward Bound" program, which relocates homeless people to live with family or friends in other cities.
But now, according The San Francisco Chronicle Nevada has decided to end the fight. After Rawson-Neal Psychiatric Hospital lost its accreditation in 2013, Nevada invested $30 million to reform its system of care. Homeless patients are no longer bused to other areas and state officials want to move forward. The facility regained its accreditation this year.
"The settlement will bring an amicable resolution to this matter," Republican Gov. Brian Sandoval said in a statement. "The settlement will also validate the patient management best practices and procedures which Nevada has had in place for two years."