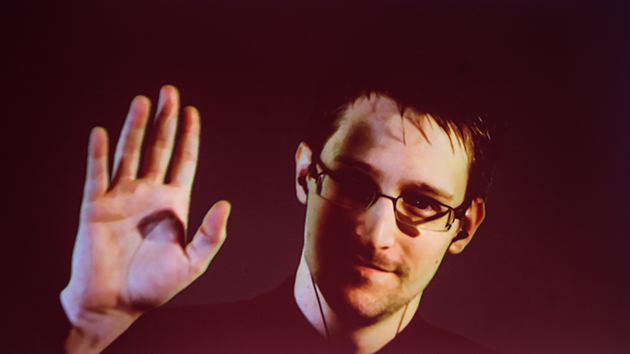 Fight disinformation:
Sign up
for the free
Mother Jones Daily
newsletter and follow the news that matters.
When CNN's Anderson Cooper asked the Democratic presidential candidates if they considered National Security Agency contractor Edward Snowden to be a "hero," former Secretary of State Hillary Clinton said this:
"He broke the laws of the United States. He could've been a whistleblower…He could've raised all the issues that have been raised…He stole very important information that has fallen into the wrong hands. I think he should not come up without being made to face the music."
Snowden is one of the subjects about which Clinton has remained consistent, but she has a problem: When it comes to suggesting Snowden had whistleblower protections, she's dead wrong. This, from a Washington Post piece published nearly two years ago:
Most federal employees who report waste, fraud and abuse have legal protections against retaliation by their bosses. If employees are retaliated against, the law defines certain procedures designed to get justice for whistbleblowers.

For employees in national security agencies, the protections are still a promise. National security contractors don't even have that.

Snowden was a contractor for the NSA when he leaked classified information about top-secret surveillance programs to The Washington Post and Britain's Guardian.
That doesn't take into account cases such as Thomas Drake's, a former senior NSA executive who obeyed the law while trying to report problems within the NSA and found himself on the wrong side of a major investigation. He now works at an Apple store outside of Washington, DC. Admittedly, the law is fairly complicated, but as Politifact pointed out in January 2014, when the Guardian's Glenn Greenwald said Snowden did not have any whistleblower protections under the Espionage Act, his claim was "mostly true." Greenwald received the classified information from Snowden.
Greenwald said that if Snowden returned to the United States, he would have no protections under the Espionage Act and would not be allowed to justify his actions in court. In terms of the law, Greenwald is literally correct.

Two other legal documents, however, could have provided Snowden some potential protections before he shared classified information with the press. But once he did, no law offers Snowden any shelter.
So before Clinton says Snowden "could have been a whistleblower," she might want to double-check with a lawyer.