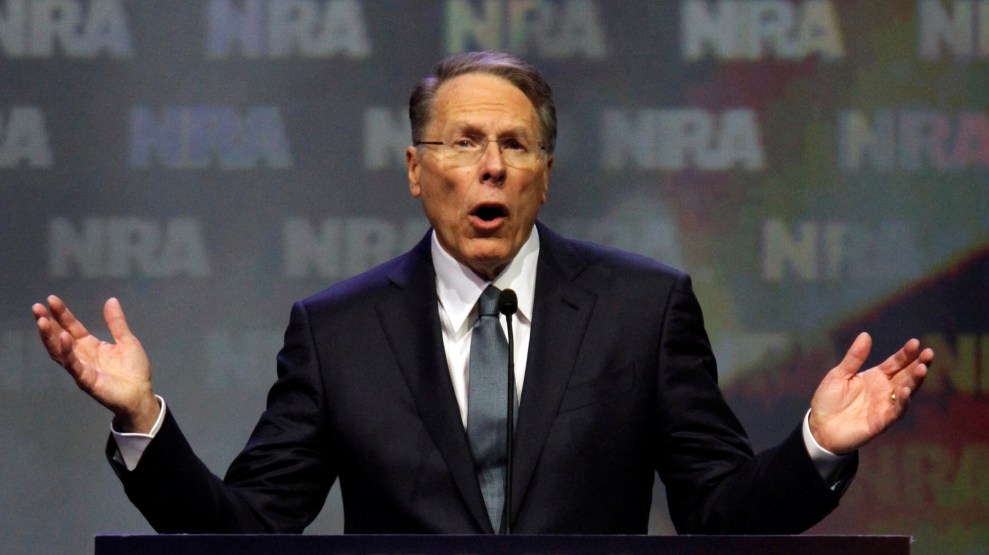 Facts matter:
Sign up
for the free
Mother Jones Daily
newsletter.
Support
our nonprofit reporting.
Subscribe
to our print magazine.
Nothing.
The National Rifle Association's Twitter account has been silent since last Friday, when it tweeted 11 times. The organization has yet to release a statement about Sunday morning's Orlando shooting spree that killed 50 people and injured 53 in the deadliest mass shooting in US history.
Although the NRA has yet to issue any statement, others are taking the organization to task for its silence. The New York Daily News kept things short and sweet on Monday's front page.
A look at tomorrow's front page…

50 dead in Orlando club massacre,
THANKS, @NRA:https://t.co/9Du2YEdzEo pic.twitter.com/hVJvzC351j

— New York Daily News (@NYDailyNews) June 13, 2016