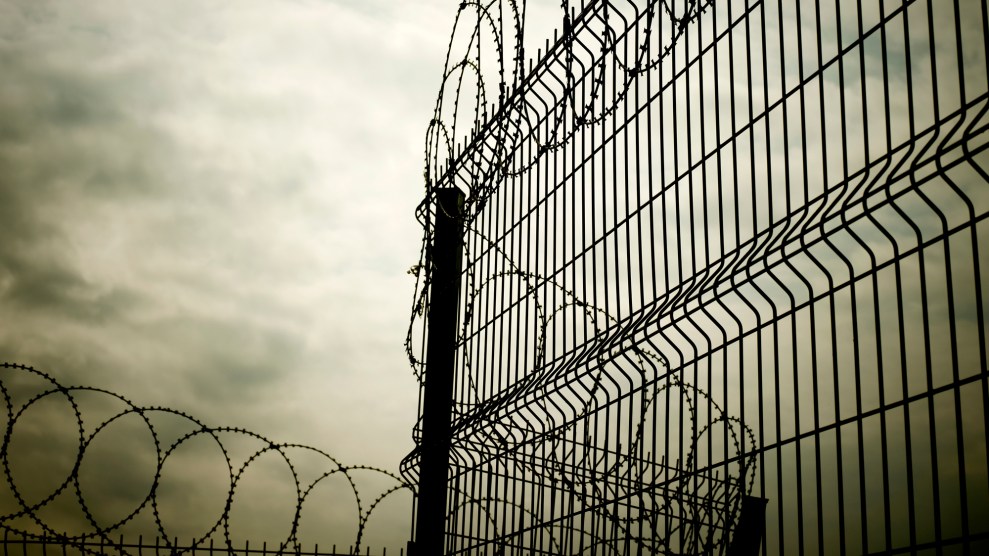 Fight disinformation:
Sign up
for the free
Mother Jones Daily
newsletter and follow the news that matters.
A transgender inmate is suing the Missouri Department of Corrections over a policy that prevents her from receiving hormone therapy, despite recommendations from the department's doctors that she receive it.
This lawsuit is part of a growing number of legal challenges brought by transgender inmates across the country who argue that prisons and jails have failed to protect them from sexual assault and provide them necessary medical care. These cases are being closely watched by the Department of Justice, which has been investigating the treatment of transgender inmates after issuing new regulations for how prisons should care for them.
The Missouri inmate, 37-year-old Jessica Hicklin, says hormone therapy was recommended by doctors at Potosi Correctional Center to treat her gender dysphoria, a medical diagnosis that's often given when a mismatch between a person's gender identity and biological sex causes severe distress.
Federal prisons are required to provide inmates with individualized medical care, including hormone therapy, but that's not true at the state level. Missouri, like some other states, has what's called a "freeze frame policy," which means an inmate can only receive hormone therapy in a state prison if he or she was receiving it prior to incarceration.
A Missouri Department of Corrections spokesperson declined to comment on the case because the agency does not comment on pending litigation.
The lawsuit, filed on Hicklin's behalf by LGBT rights group Lambda Legal, asks the court to declare Missouri's policy a violation of the Eighth Amendment's ban on cruel and unusual punishment, according to the complaint, filed on Monday.
Hicklin, who was diagnosed with gender dysphoria at the correctional center in 2015, says she has experienced panic attacks, sleeping disturbances, a loss of appetite, and a desire to self-mutilate as a result of her untreated condition. Hicklin has been incarcerated for 21 years and is serving a life sentence without possibility of parole for first-degree murder.
"I feel as though…I am locked in a prison within a prison—my body," she said in a statement. "This personal prison is much crueler, and without a change in policy, I'm not sure I will survive it."
Last year, the Department of Justice weighed in on a similar case in Georgia, where a transgender woman named Ashley Diamond sued the state's department of corrections for its freeze frame policy in February 2015.
Georgia's Department of Corrections changed its policy and began giving Diamond hormone therapy, though her lawyers said other transgender prisoners in the state are denied treatment. Diamond settled her case and was released from prison in August 2015.
"Freeze-frame policies and other policies that apply blanket prohibitions to such treatment are facially unconstitutional because they fail to provide individualized assessment and treatment of a serious medical need," DOJ officials wrote to the Georgia court.