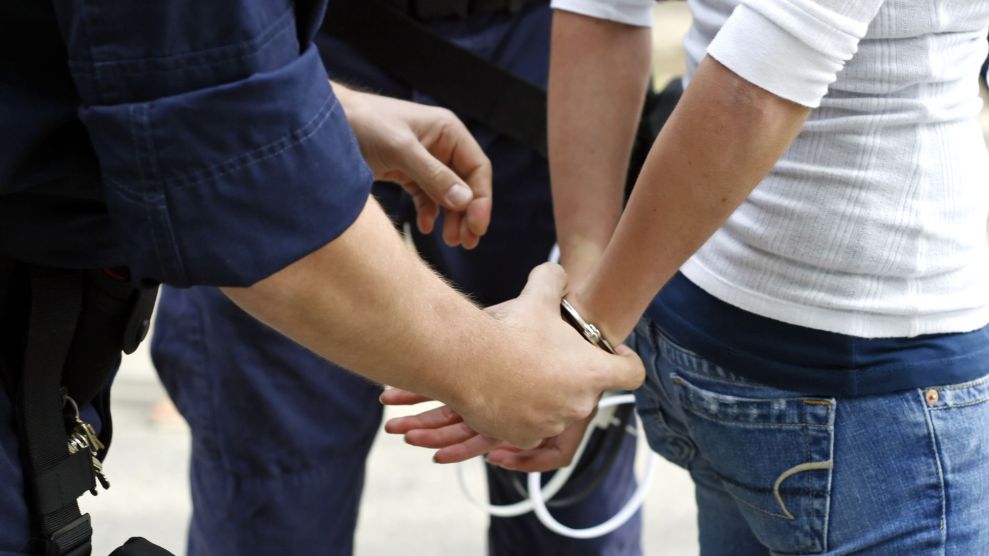 Fight disinformation:
Sign up
for the free
Mother Jones Daily
newsletter and follow the news that matters.
The number of women in jail is skyrocketing, but many facilities are struggling to meet their needs or have policies that make it more likely these women will end up back behind bars.
That's the conclusion of a new report released by the Vera Institute of Justice and the Safety and Justice Challenge. The news comes as jails are under scrutiny for the role they play in increasing the number of people who are incarcerated. Previous research has found that spending time in jail, even for a minor offense, makes it more likely for a person to face financial burdens, run into legal issues, and commit another crime.
Traditionally men have far outnumbered the number of women in jails—detention facilities primarily for people who are awaiting sentencing after being arrested or who are serving short sentences of a year or less—so few address women's needs, the report said. But now women in jail are the fastest-growing correctional population, according to the Bureau of Justice Statistics.
While there were fewer than 8,000 women in US jails in 1970, that number soared to 110,000 in 2014, a fourteenfold increase, compared with a fourfold increase for men during the same time, according to the Vera Institute's report. On a per capita basis, the incarceration rate for women in jail (per 100,000 people) grew 8.25 times during that time period, more than three times the rate for men. (The number of men in jail grew 2.5 times.) Since 2010, the number of women in jails has been increasing at an average rate of 3.4 percent per year. Other correctional populations such as women in prison, and men in jails and prisons, showed a decline, according to the Bureau of Justice Statistics.
Like many people behind bars, these women are disproportionately people of color and poor, and many have a history of drug abuse. Nearly 80 percent are mothers.
A combination of factors have led to more women being arrested, says Elizabeth Swavola, one of the principal authors of the report.
A crackdown on lower-level offenses, often referred to as "broken windows policing," led to more women being arrested in the 1990s through the 2000s. Counties increasingly impose fees and fines on people in jail, and keep them incarcerated when they don't pay—policies that affect women more because they are more likely to be poor. Finally, probation requirements often don't take into account how women must juggle child care, which can set them up for failure, Swavola said. A substantial number of women return to jail not because they've committed new crimes, but because they failed to meet probation requirements, such as meeting with their parole officer or failing a drug test, recent studies have found.
While they are locked up, many routine jail practices adversely affect women, said Swavola, from how officials address sexual abuse to the amount of toilet paper allotted to each facility. These experiences have a lasting impact on these women as well as their families and communities, the report says. Many come home "far worse off than when they entered the jailhouse door."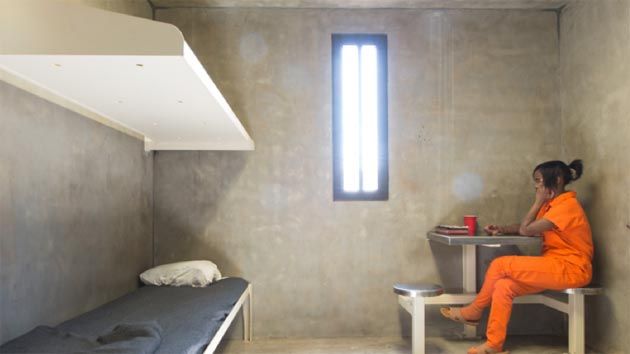 Here's why jails can be especially bleak places for women:
The way that jails assess women often has a gender bias. Many jails use assessment tools to determine, among other things, someone's risk level for committing another crime, where and how they should be housed within jail facilities, and types of programs and services they should be eligible for. But the accuracy of these tools is generally tested on samples that only, or primarily, include men.
The tools don't take into account research that shows that women generally pose less risk than men of re-offending or committing another crime. As a result, women are often classified as higher risk than the real level of threat they pose, barring them from many jail-based educational, vocational, and rehabilitative programs, among others. (A ProPublica investigation found that many of these assessment tools are also racially biased, especially against blacks.)
Jailed women are more likely to be mentally ill and to experience sexual abuse. Eighty-six percent of women in jail report having experienced sexual violence in their lifetime. Standard correctional procedures such as shackling, full body strip searches, and supervision by male staffers as women shower, dress, or use the bathroom can lead to retraumatization, says Swavola. Women are also far more likely to experience sexual assault in jail and make up the majority of victims of staff-on-inmate sexual abuse.
Some jails fail to meet women's reproductive health needs. Many jails struggle to provide women with basic hygiene and reproductive health needs, and there have been several cases where jails have especially failed to do so. In 2014, the ACLU of Michigan sued the Muskegon County Jail on behalf of eight women, arguing that the jail violated the women's constitutional rights by failing to provide them with menstrual hygiene products, toilet paper, and clean underwear. A lawyer representing the county has called the lawsuit "frivolous and without merit," and said that "litigation will be vigorously defended." The case is still pending.
Cash bail policies often hurt poor women. Women are less likely to be able to afford bail than men, says the study. In 2014, all women typically earned 79 cents for every dollar men earned, according to the report, and for black and Hispanic women, this was even worse: They earned 63 cents and 54 cents, respectively, for every dollar white men earned.
But some local reforms are working. In 2007, Connecticut probation officers piloted a program that helps women who are identified as being more likely to commit another offense. The approach, called the Women Offender Case Management Model (WOCMM), uses tools that have been developed with women in mind to assess risk. It also provides special training to probation officers on issues specific to women, such as helping a mother reunite with her children after losing custody. After finding that the approach significantly helped reduce recidivism rates, Connecticut expanded the model to the whole state in 2011. The program now serves 752 women across the state.
Last year, legislators in Philadelphia passed new rules that reduced the charges for people who committed certain lower-level offenses and gave police officers the option to issue civil citations and fines rather than make arrests. The rules became part of a larger effort to reduce the overall incarceration in Philly, which has one of the highest jail incarceration rates in any major city.
Though the approach isn't gender-specific, the policy does affect women "quite a bit," said Derek Riker, chief of the diversions courts unit in the Philadelphia District Attorney's office, especially since the majority of women in Philly were arrested for low-level charges. Philly officials say the approach has been successful so far and that it, and a combination of other programs, is projected to decrease the county jail population by 34 percent over the next three years.