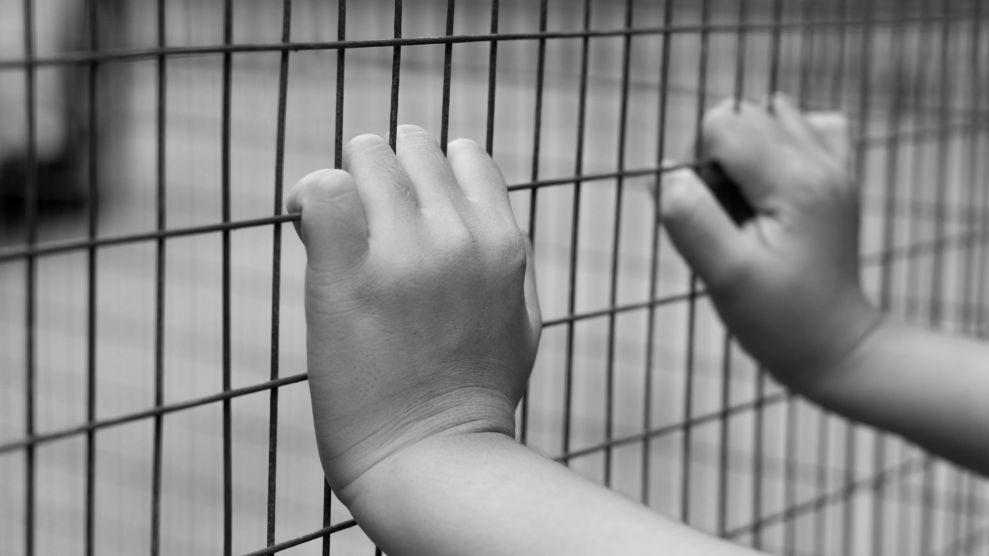 Fight disinformation:
Sign up
for the free
Mother Jones Daily
newsletter and follow the news that matters.
Black and Hispanic minors in New Jersey are far more likely to be prosecuted as adults than those in other groups, according to a new analysis of court records by WNYC. The consequence? Far more black and Hispanic youths are given adult sentences or, in some cases, sent to adult prisons.
All states have some kind of measure that allows for teens to be tried or sentenced as adults. A prosecutor only needs to make a request and have it approved by the judge. If tried and found guilty in adult court, minors receive adult sentences, which are longer than juvenile sentences and give them permanent, public records, unlike juvenile records that are usually sealed.
Of course, not all the minors were found guilty and not all of them were sent to prison, but the numbers provide a powerful look into New Jersey's racial disparities in sentencing. WNYC analyzed five years of New Jersey state court records and found that 87.6 percent of prosecutors' requests were for black and Hispanic kids, some as young as 14. In some counties, judges were twice as likely to approve those requests for black and Hispanic kids than they were for white juveniles, and black youths were tried as adults more than any others.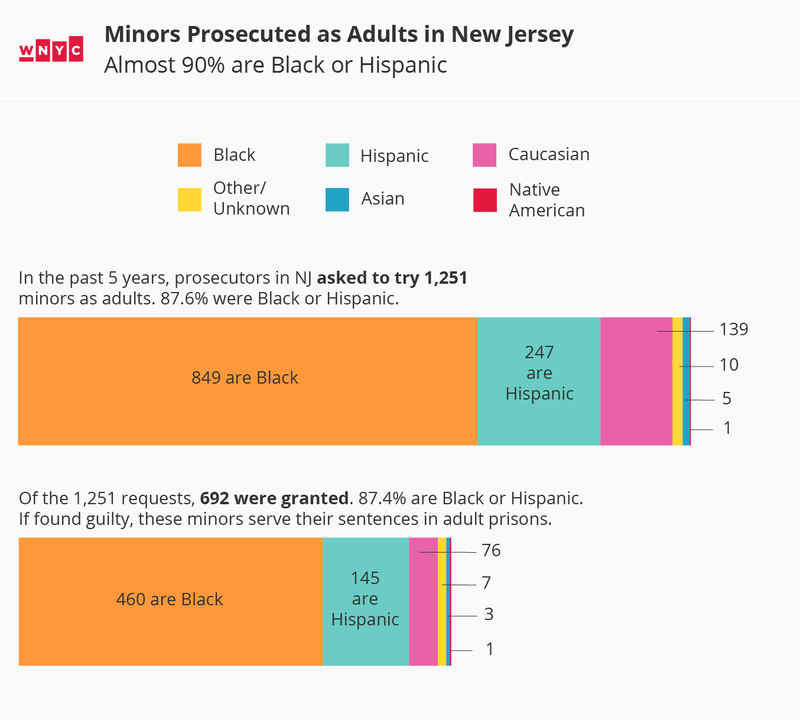 The data fits into larger trends: Nationwide, kids of color are disproportionately represented among those transferred into the adult sentencing system, and African Americans represent 62 percent of minors prosecuted as adults, according to a 2008 study by the Campaign for Youth Justice. They're also nine times more likely to receive an adult sentence than white kids.
Here are some other findings from the WNYC report:
At least 152 inmates are still in prison today for crimes they committed as kids in the past five years. 93 percent of them are black or Latino. The most common crime they committed was robbery. 20 percent of them have sentences of 10 or more years. 2 are female inmates.
For more on the story, head to WNYC and its series on kids in prison.