Fight disinformation:
Sign up
for the free
Mother Jones Daily
newsletter and follow the news that matters.
In 2008, sociologist Sara Goldrick-Rab began studying a group of 3,000 students as they entered public universities in Wisconsin. For six years, she tracked how financial aid affected their college experiences and whether it would help them graduate. The results were stunning: Even with aid, half the students dropped out of school, often because they couldn't afford to keep studying. Less than 1 in 5 earned a degree in four years.
A four-year college degree is one of the most important predictors of economic success: Americans who have one earn an average of 98 percent more per hour than those who don't. But how much should students pay for this piece of paper? In her new book, Paying the Price: College Costs, Financial Aid, and the Betrayal of the American Dream, Goldrick-Rab argues that for most families, it's become financially unmanageable to send a kid to college. Poorer families are hit the hardest: the poorest quarter of households can spend up to 84 percent of annual income on college bills, with little guarantee of return.
The sociologist from Temple University thinks it's time to overhaul how we handle financial aid. "The system is broken in so many ways that we need to stop trying to save it," she tells me. She advocates a "first-degree free" approach, where all students—regardless of their family's income—can earn at least an associate's degree without paying a cent of tuition; in her model, financial aid, no longer earmarked for tuition costs, could help students from low-income families cover the additional costs of living while they finish their degree. I caught up with Goldrick-Rab to hear about the biggest surprises of her research, her advice for college students, and her thoughts on Donald Trump's education plan.
Mother Jones: You followed these students for six years. What stood out to you?
Sara Goldrick-Rab: A lot of people talk about student loans with regard to how things are after you finish college, such as the challenges of repaying debt. But they don't talk about the fact that people are so worried about debt even while they're still in college. Watching people go without enough food to eat because they're afraid to take out a loan, or decide to not go abroad or not hang out with friends because they're so worried about what will happen—that to me says that we've changed what college is.
MJ: How so?
SGR: Well, it's always been the case that you go to college and you get a fair bit of choice in deciding where you're going to go, what you're going to study and how you want to set that up. And the thing that distinguishes one choice from another is your ability—how intelligent you are and how hard you want to work. Increasingly, that's not true. What distinguishes you and your choices is your income.
MJ: You say in the book that it's sort of a failure of the American dream.
SGR: Well, it's a betrayal. We tell people that the way to get ahead in life is through education, but then we only give them educational options that are unaffordable and end up shoving them backward. Imagine going to college and ending up with debt and no degree. That's a betrayal.
MJ: Half the students in the study dropped out. Was that a surprise?
SGR: It's aligned with national figures, so on the one hand, it's not that surprising. But numbers like that still surprise you when you see that [students] were doing most things right—they were trying to go to class, they were interested in school, they were working and taking on debt and doing all the things that we tell them [to do]. And they still didn't get a degree.
MJ: Do you know what happened after they dropped out?
SGR: We stopped collecting data for the most part in 2014. We have enough information to recontact them, but contacting people in a study like this is very expensive. They're probably around 25 or 26 years old now. What I really want to know is how they view their own education now—whether they think it was worth it, and whether they plan to send their own kids to college.
MJ: They might have so much debt that they won't.
SGR: Exactly. Or such a bad taste in their mouths.
MJ: So why is college financial aid so broken?
"We tell people that the way to get ahead in life is through education, but then we only give them educational options that are unaffordable and end up shoving them backward."
SGR: The first reason is that it tries so hard to figure out who needs what and who doesn't deserve money. Think about the Free Application for Federal Student Aid (FAFSA). It introduces all kinds of bureaucracies that alienate people. It also leaves out the constituency that's needed to make it politically viable: the middle class. It makes it a program for poor people—and programs for poor people are poor programs. It doesn't have a broad base support, which means it's perpetually underfunded. The other thing is that, in the FAFSA's effort to decide who gets what, it uses a bunch of fake numbers that don't mean much. It produces the "expected family contribution," a number that doesn't even consider the family's debt. The FAFSA also relies on prices [for tuition and living costs] that are set up by colleges with no assessment of whether they're accurate. So if a college says it costs $10,000 a year [to attend], well, that's all you can get. If a college says it costs $30,000, you might be encouraged to take loans up to an amount that would be ridiculous to repay. So they overstate and understate the actual cost of college.
MJ: You point out that there's no federal authority that requires states to make colleges affordable, and since the 1980s states have slowly decreased their funding for public schools, leaving families to take on more costs. College is much more expensive than before, but, as you note, the proportion of state budgets going to higher education is about the same today as it was in 1966.
SGR: Right. The whole federal system is based on the assumption that states would also help out, but they didn't do anything to encourage states to do that. I don't know what [the federal government] was thinking when they put trust in states in the beginning.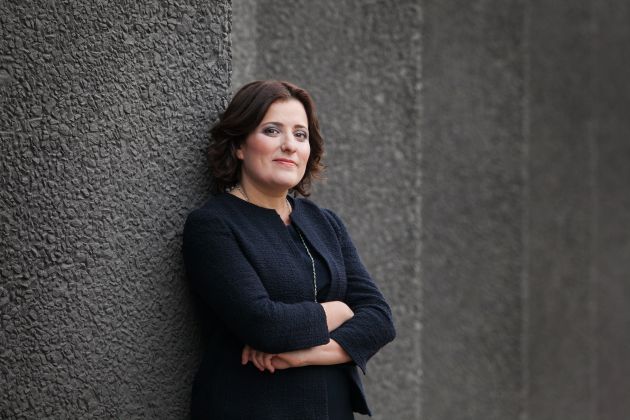 MJ: So what's the way out of all this?
SGR: The way out is to build a different type of system. We can do some small things, such as expanding the federal work-study program so students can have more jobs on campus, or making sure that when students file for financial aid, they can get information about other benefits available to them. But we better be working on a system that more effectively lowers the price [of college] for a lot more people. Doing that requires focusing on the public sector. We need to have a conversation about whether we're going to continue funding private colleges and universities when we're underfunding public ones. I wish more people realized every time they see a commercial on TV for the University of Phoenix that they are funding those universities. I don't think most Americans have a clue how much they're spending on private education.
MJ: What do you think of Hillary Clinton's and Donald Trump's education plans?
SGR: Donald Trump has talked about taking the federal government out of making student loans, and I think it's very dangerous.* We actually just started making student loans from the federal government about six years ago. If we stopped doing that and let banks do it instead, taxpayers will end up with a lot more wasted money. [Note: Though Trump's policy director has mentioned this plan, Trump has not mentioned it during campaign speeches, calling instead for increased federal and state funding for students to attend either public or private schools.]
Hillary Clinton's plan is a decent step in the right direction. I would like to see it be a little more focused. Debt is not the problem, it's a symptom of the problem. All the talk right now is about making college debt-free, but I'd rather see a strong, clear message of making college tuition free and putting support in to cover living expenses for those who need it.
The proportion of state budgets going to higher education is about the same today as it was in 1966.
MJ: Wasn't one of the main criticisms of debt-free college that if we make college tuition free for all families with an income under $125,000, it would actually hurt poor students and help more affluent ones?
SGR: This is driving me crazy. In order to make good policy, we need to stop counting who gets what dollars and think in terms of who gets what benefits. Think of it this way: Right now, there are students who don't go to college because the current financial aid system is so underfunded, so in the current system, they get nothing. That's Person 1. Person 2 is going to college, and they're not getting a full Pell Grant, so the tuition is not covered. They're probably from a middle-income family. If we make college tuition-free, then two things happen. First, the person who's already going to college is going to see tuition costs eliminated and we will have given them some money [for living expenses]. Some people think that we shouldn't give them that money because they already go to college, but they're missing that these students are not always finishing college—the small subsidies could go a long way to help. Second, the person who doesn't currently go to college, if he gets money, he comes into the new system—he gets to come to college.
The idea that tuition-free college is going to [only benefit] the upper-middle class ignores the huge benefits to the lower-middle class. The other thing is that we can count on the wealthy to go to private schools. Hillary Clinton said when she was debating Bernie Sanders that she didn't want Donald Trump's kids to benefit from free college…But we really don't have to worry about it: Donald Trump is not going to suddenly send his kids to public schools.
MJ: You said you were surprised by the study. Did you have an emotional reaction?
SGR: It's totally distressing. These are actual people to me. I know some of them still. Some of them I'm in regular touch with.
MJ: What would you tell a student who is facing some of these struggles?
SGR: I would tell them that the struggles they're facing are happening to lots of people. I know it doesn't solve anything for them, but knowing you're not alone matters when you're really struggling financially. Students also…have to let people know this is happening to them. And even though it might be too late for them and their kids to escape these struggles, students have a responsibility to change the future system. They need to make it a voting issue. This is not a private trouble—it is a public problem, and it needs to be treated like one.