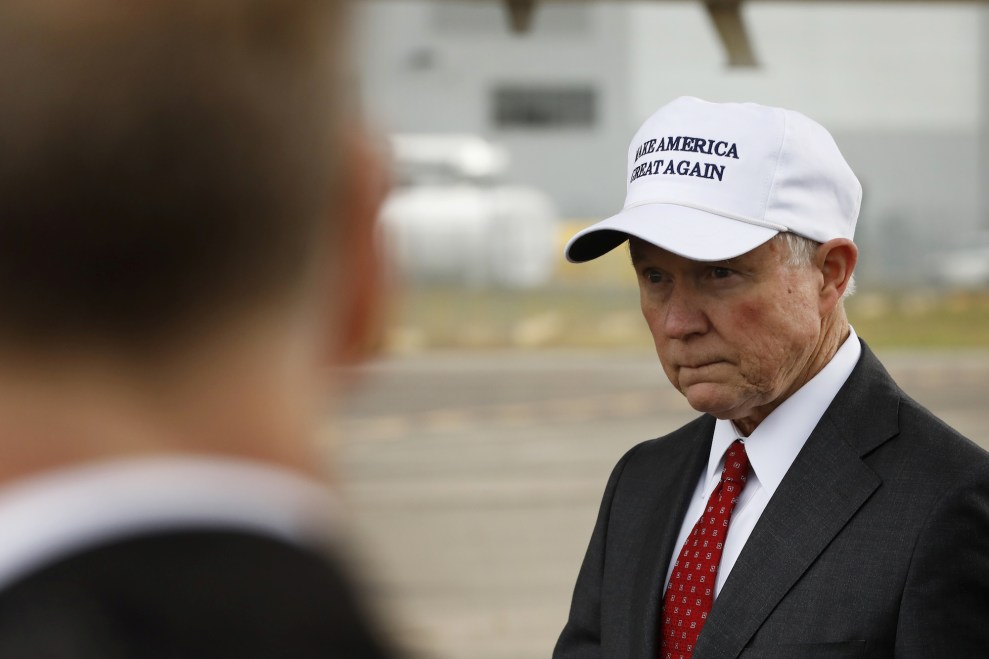 Fight disinformation:
Sign up
for the free
Mother Jones Daily
newsletter and follow the news that matters.
Former Massachusetts Gov. Deval Patrick—who in 1985 worked on the defense team that represented three black civil rights leaders targeted by Sen. Jeff Sessions in the notorious voter fraud case from Alabama's Perry County—has penned a scathing letter to Senate Judiciary Committee leaders urging them to reject his appointment as attorney general.
Describing the Perry County case as a "cautionary tale" when political objectives are favored over facts, Patrick wrote: "Thirty years ago, because it was widely understood and appreciated that his appointment to the bench would raise a questions about this Committee's commitment to a just, fair and open justice system, Mr. Sessions' nomination was withdrawn on a bi-partisan basis. I respectfully suggest to you that this moment requires similar consideration and a similar outcome."
Patrick was among more than 1,100 practicing attorneys and legal scholars who wrote to Congress on Tuesday voicing similar opposition to Donald Trump's pick for attorney general. "At a time when our nation is so divided, when so many people feel so deeply that their lived experienced is unjust, Mr. Sessions is the wrong person to place in charge of our justice system," his letter continued.
Separately, multiple NAACP leaders who were protesting Sessions' nomination inside his Alabama office were arrested.
The powerful denunciation on Tuesday marks the third time in nearly three decades Patrick, now the managing director at Bain Capital, has formally challenged Sessions. He first argued against Sessions in the 1985 Perry County voter fraud case, in which three civil rights leaders were wrongly accused of tampering with absentee ballots. The following year Sessions was nominated to become a federal judge, and Patrick testified against the appointment. Sessions was rejected to serve on the federal branch in large part because of the Perry County ruling and charges of racism that sprung from the case.
Sessions' nomination has caused widespread alarm among civil rights leaders, many of whom have pointed out that his work as US Attorney in Mobile and as Alabama's senator involved efforts to dismantle voters' rights, allegations of racism, and staunch opposition to immigration. His hearing is scheduled for January 10th—the same day Trump has announced he would be holding a rare press conference for reporters.
I will be having a general news conference on JANUARY ELEVENTH in N.Y.C. Thank you.

— Donald J. Trump (@realDonaldTrump) January 3, 2017
Read Patrick's letter below: