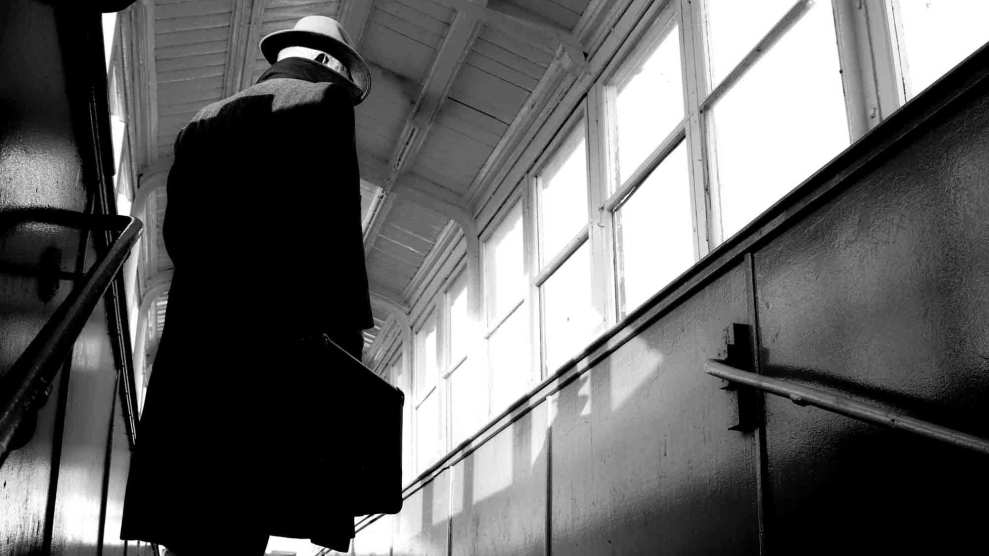 Fight disinformation:
Sign up
for the free
Mother Jones Daily
newsletter and follow the news that matters.
Last fall, a week before the election, I broke the story that a former Western counterintelligence official had sent memos to the FBI with troubling allegations related to Donald Trump. The memos noted that this spy's sources had provided him with information indicating that Russian intelligence had mounted a yearslong operation to co-opt or cultivate Trump and had gathered secret compromising material on Trump. They also alleged that Trump and his inner circle had accepted a regular flow of intelligence from the Kremlin. These memos caused a media and political firestorm this week when CNN reported that President Barack Obama and Trump had been told about their existence, as part of briefings on the intelligence community's assessment that Russia hacked political targets during the 2016 campaign to help Trump become president. For my story in October, I spoke with the former spy who wrote these memos, under the condition that I not name him or reveal his nationality or the spy service where he had worked for nearly two decades, mostly on Russian matters.
"Someone like me stays in the shadows," the former spy said.
The former spy told me that he had been retained in early June by a private research firm in the United States to look into Trump's activity in Europe and Russia. "It started off as a fairly general inquiry," he recalled. One question for him, he said, was, "Are there business ties in Russia?" The American firm was conducting a Trump opposition research project that was first financed by a Republican source until the funding switched to a Democratic one. The former spy said he was never told the identity of the client.
The former intelligence official went to work and contacted his network of sources in Russia and elsewhere. He soon received what he called "hair-raising" information. His sources told him, he said, that Trump had been "sexually compromised" by Russian intelligence in 2013 (when Trump was in Moscow for the Miss Universe contest) or earlier and that there was an "established exchange of information between the Trump campaign and the Kremlin of mutual benefit." He noted he was "shocked" by these allegations. By the end of June, he was sending reports of what he was finding to the American firm.
The former spy said he soon decided the information he was receiving was "sufficiently serious" for him to forward it to contacts he had at the FBI. He did this, he said, without permission from the American firm that had hired him. "This was an extraordinary situation," he remarked.
The response to the information from the FBI, he recalled, was "shock and horror." After a few weeks, the bureau asked him for information on his sources and their reliability and on how he had obtained his reports. He was also asked to continue to send copies of his subsequent reports to the bureau. These reports were not written, he noted, as finished work products; they were updates on what he was learning from his various sources. But he said, "My track record as a professional is second to no one."
The former spy told me that he was reluctant to be talking with a reporter. He pointed out this was not his common practice. "Someone like me stays in the shadows," he said. But he indicated that he believed this material was important, and he was unsure how the FBI was handling it. Certainly, there had been no public signs that the FBI was investigating these allegations. (The FBI at the time refused to tell me if it had received the memos or if it was examining the allegations.)
"This was something of huge significance, way above party politics," the former spy told me. "I think [Trump's] own party should be aware of this stuff as well." He noted that he believed Russian intelligence's efforts aimed at Trump were part of Vladimir Putin's campaign to "disrupt and divide and discredit the system in Western democracies."
After speaking with the former counterintelligence official, I was able to confirm his identity and expertise. A senior US administration official told me that he had worked with the onetime spook and that the former spy had an established and respected track record of providing US government agencies with accurate and valuable information about sensitive national security matters. "He is a credible source who has provided information to the US government for a long time, which senior officials have found to be highly credible," this US official said.
I also was able to review the memos the former spy had written, and I quoted a few key portions in my article. I did not report the specific allegations—especially the lurid allegations about Trump's personal behavior—because they could not be confirmed. The newsworthy story at this point was that a credible intelligence official had provided information to the FBI alleging Moscow had tried to cultivate and compromise a presidential candidate. And the issue at hand—at a time when the FBI was publicly disclosing information about its investigation of Hillary Clinton's handling of her email at the State Department—was whether the FBI had thoroughly investigated these allegations related to Russia and Trump. I also didn't post the memos, as BuzzFeed did this week, because the documents contained information about the former spy's sources that could place these people at risk.
When I spoke with the former spy, he appeared confident about his material—acknowledging these memos were works in progress—and genuinely concerned about the implications of the allegations. He came across as a serious and somber professional who was not eager to talk to a journalist or cause a public splash. He realized he was taking a risk, but he seemed duty bound to share information he deemed crucial. He noted that these allegations deserved a "substantial inquiry" within the FBI. Yet so far, the FBI has not yet said whether such an investigation has been conducted. As the former spy said to me, "The story has to come out."