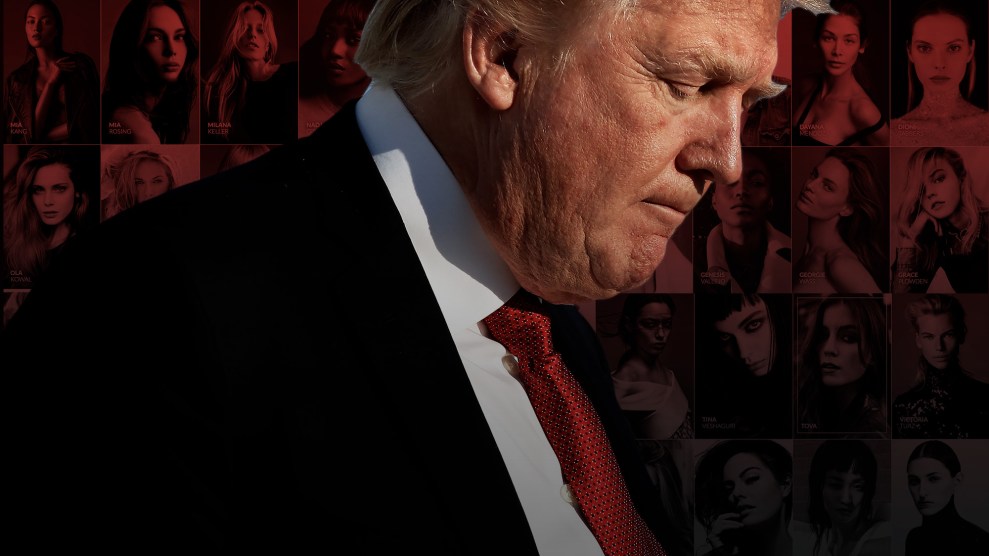 Fight disinformation:
Sign up
for the free
Mother Jones Daily
newsletter and follow the news that matters.
One of President Donald Trump's favorite businesses will go the way of Trump Steaks, Trump University, Trump Airlines, and Trump Magazine: his embattled New York modeling firm, Trump Model Management, has officially told its business associates around the world to prepare for its closure, according to an email obtained by Mother Jones.
Over the weekend, Corinne Nicolas, president of Trump Models, informed industry colleagues of the pending closure of the 18-year-old agency, in which Trump owns an 85 percent stake (according to his most recent financial disclosure). "The Trump Organization is choosing to exit the modeling industry," Nicolas wrote in the email. "On the heels of the recent sale of the Miss Universe Organization, the company is choosing to focus on their core businesses in the real estate, golf and hospitality space." (The Trump Organization sold the Miss Universe Organization, which also runs the Miss USA beauty pageant, to the talent agency WME-IMG about 18 months ago, following a controversy over then-candidate Trump's remarks about Mexican immigrants.)
Mother Jones reported last week that the firm was on the brink of collapse, and the New York Post confirmed on Friday that Trump's agency was indeed shutting down.
In her email, Nicolas did not provide a specific date on which operations will cease. Trump Models employees had assured Mother Jones as recently as last Wednesday that it was operating as normal and that the company was "of course" open for new business.
"The company is choosing to focus on their core businesses in the real estate, golf and hospitality space."
"Trump Models, during its 18-year run, was an amazing success and we are immensely proud of the opportunities that we have provided to so many talented individuals," Nicolas wrote.
Mother Jones reported before the election that Trump's modeling agency had a history of employing foreign models who said they violated immigration rules by working in the United States without work visas. That investigation also detailed how Trump Models forced its recruits to pay sky-high rent to live in crammed living quarters, while levying a dizzying number of fees and expenses on its talent that left some models in deep debt to the agency.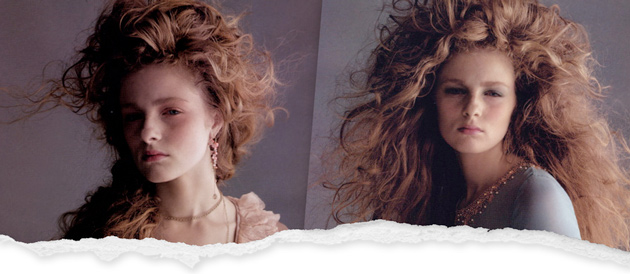 Since Trump's election, models and staff members have been fleeing his agency. Industry sources told Mother Jones last week that this was a direct result of Trump's divisive politics, which have made his brand toxic in the modeling world.
Recent departures include modeling stars Katie Moore and Mia Kang and veterans Shirley Mallmann and Maggie Rizzer. The rest of Trump Models' talent must now find new representation at other agencies. Nicolas promised business partners she would "be here to assist you throughout the process."
Trump founded his modeling agency in 1999, augmenting his business brand with what would become one of the top modeling agencies in the country. Since his election, ethics experts and others have focused on how Trump might use the presidency to benefit his businesses. At least in the case, his presidency appears to have had the opposite effect.