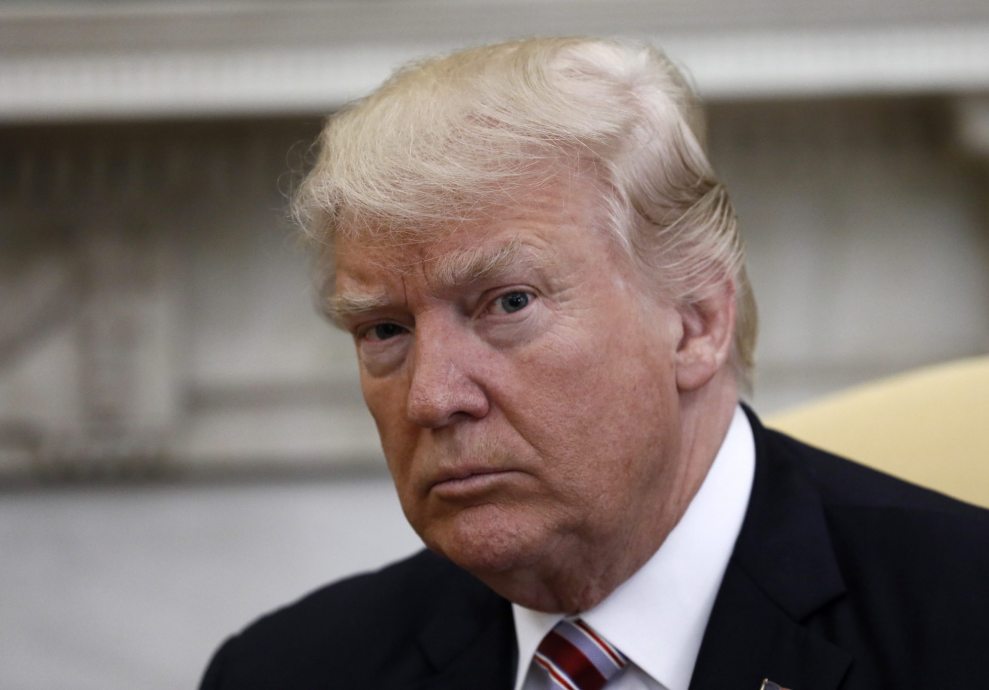 Fight disinformation:
Sign up
for the free
Mother Jones Daily
newsletter and follow the news that matters.
President Donald Trump fired a warning shot at former FBI Director James Comey on Friday, with a tweet that appeared to insinuate that he might possess recordings of their past conversations.
James Comey better hope that there are no "tapes" of our conversations before he starts leaking to the press!

— Donald J. Trump (@realDonaldTrump) May 12, 2017
The implicit threat comes as the latest development in the ongoing uproar sparked by Trump's decision to unceremoniously fire Comey on Tuesday. The potential existence of any recordings comes with a certain degree of irony, in light of Trump's continued baseless claim that Barack Obama illegally wiretapped him and his associates.
Since Comey's shocking dismissal, the White House's justifications for his dismissal have unraveled: Administration officials initially claimed the president was operating under the recommendation of the Justice Department and that he had lost confidence in Comey due to his handling of the Clinton email investigation. But in an interview with NBC's Lester Holt that aired Thursday night, Trump contradicted the narrative that his own administration—including the vice president himself—had been peddling to the press. He told Holt that he planned to fire the FBI director "regardless of recommendation" and suggested that the bureau's ongoing Russia probe was the cause of Comey's ouster. "I said, you know, this Russia thing with Trump and Russia is a made–up story," Trump said. He also admitted to repeatedly asking Comey if he was under federal investigation for possible connections to Russia. The New York Times reported on Friday that on one of these occasions, Trump summoned Comey to dinner and demanded his loyalty.
During his Friday morning tweetstorm, Trump also suggested he may put an end to daily press briefings.
As a very active President with lots of things happening, it is not possible for my surrogates to stand at podium with perfect accuracy!….

— Donald J. Trump (@realDonaldTrump) May 12, 2017
…Maybe the best thing to do would be to cancel all future "press briefings" and hand out written responses for the sake of accuracy???

— Donald J. Trump (@realDonaldTrump) May 12, 2017