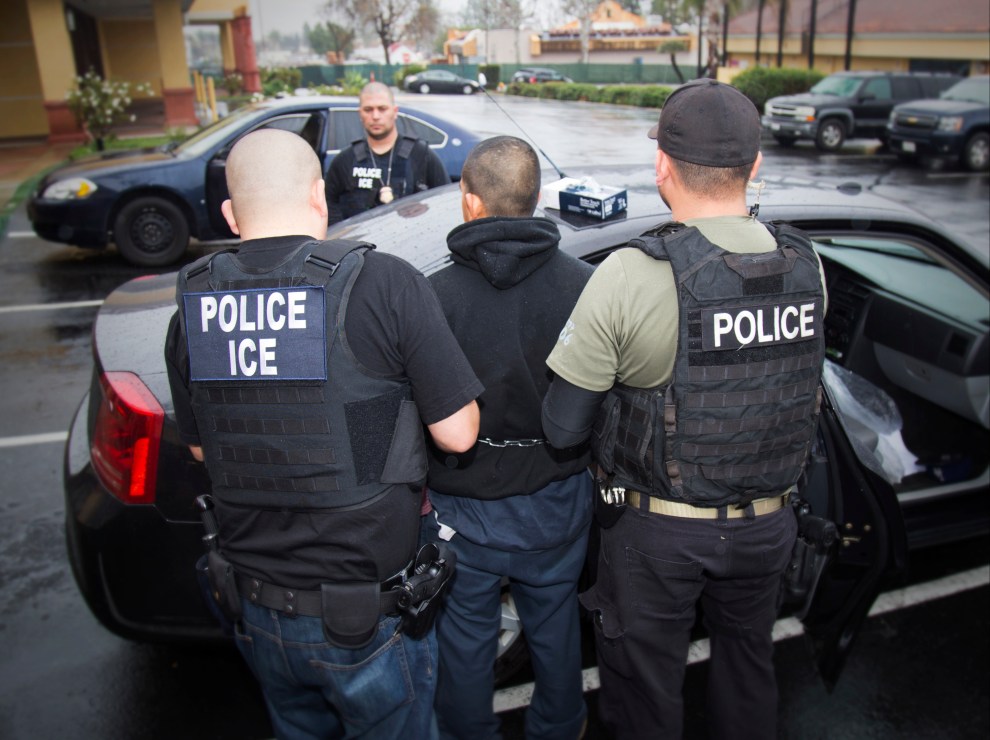 Facts matter:
Sign up
for the free
Mother Jones Daily
newsletter.
Support
our nonprofit reporting.
Subscribe
to our print magazine.
Immigration and Customs Enforcement confirmed Wednesday morning what many immigrants already knew: President Donald Trump's immigration crackdown has resulted in a surge of arrests. In a splashy statement, ICE said its agents arrested more than 41,000 people in the 100 days since Trump signed his executive orders on immigration—a spike of nearly 40 percent when compared to the same period last year. "These statistics reflect President Trump's commitment to enforce our immigration laws fairly and across the board," the statement reads.
The ICE statement reported that the majority were "convicted criminals, with offenses ranging from homicide and assault to sexual abuse and drug-related charges," listing anecdotes of immigrants who had committed violent crimes. But it also notes that roughly 11,000 of the immigrants arrested had no criminal convictions—up from about 4,200 at this time a year ago. (The Washington Post reported late last month that half of those apprehended so far during Trump's presidency had no criminal record or were convicted only of traffic violations.)
During his presidency, Barack Obama was heavily criticized for deporting large numbers of immigrants without criminal records who were apprehended along the US-Mexico border, including thousands of women and children fleeing gang violence in Central America. The latest ICE stats have advocates particularly worried that arrests are increasingly happening away from the border, in the country's interior—and, as Human Rights Watch senior researcher Grace Meng tweeted, "interior arrests means lots more families being torn apart."