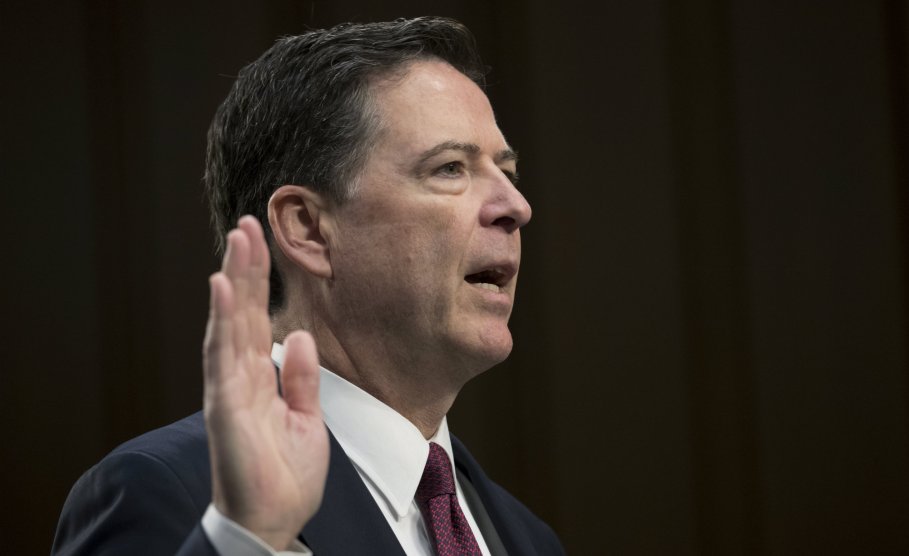 Facts matter:
Sign up
for the free
Mother Jones Daily
newsletter.
Support
our nonprofit reporting.
Subscribe
to our print magazine.
Former FBI Director James Comey's much anticipated appearance before the Senate Intelligence Committee Thursday started off not with the dramatic prepared statement released a day earlier, but rather with another bombshell. During his opening remarks to the committee, Comey accused the Trump administration of lying about the reason for his firing and defaming him and the entire FBI.
Comey describes being "confused" by firing, "lies" about FBI being in disarray pic.twitter.com/EEDkxhKwvN

— Washington Post (@washingtonpost) June 8, 2017
Comey explained that the "shifting explanations" the White House gave for his firing confused and increasingly concerned him. "The administration then chose to defame me and, more importantly, the FBI by saying that the organization was in disarray, that it was poorly led, that the workforce had lost confidence in its leader," he said. "Those were lies, plain and simple."
Comey said that President Donald Trump's other explanations for his decision to fire Comey were troubling as well. "It confused me when I saw on television the president saying that he actually fired me because of the Russia investigation, and learned again from the media that he was telling privately other parties that my firing had relieved great pressure on the Russia investigation." Comey was apparently referring to Trump's statement to NBC News that he was thinking about the Russia probe at the time he fired Comey, as well as to a New York Times story revealing that Trump privately told Russian officials, "I just fired the head of the FBI. He was crazy, a real nut job…I faced great pressure because of Russia. That's taken off."
Comey said the FBI will continue its work regardless of who's in charge. "The FBI will be fine without me," he told senators. "The FBI's mission will be relentlessly pursued by its people, and that mission is to protect the American people and uphold the constitution of the United States."