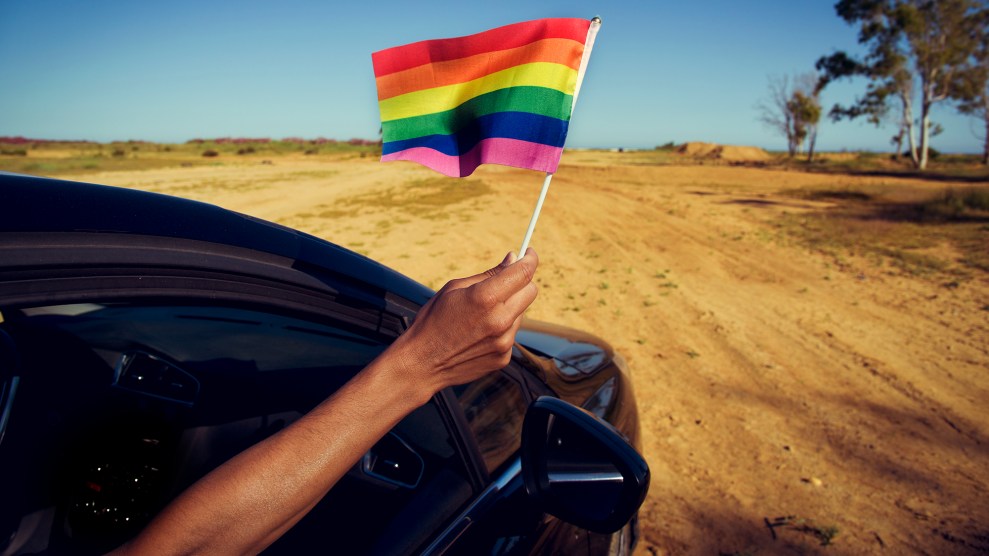 Fight disinformation:
Sign up
for the free
Mother Jones Daily
newsletter and follow the news that matters.
Oregon is now the first state to allow a third gender option on driver's licenses. Starting July 1, people who identify as gender nonbinary—neither male nor female—can list their sex as "X" instead of "F" or "M."
The decision, approved by the Oregon Transportation Commission on Thursday, could affect thousands of people. About 20,000 people in the state are transgender. And while there aren't statistics to show just how many Oregonians identify as nonbinary, on a national level, more than a third of transgender people say they're nonbinary.
Gender-nonconforming Oregonians applauded the move. "The state of Oregon sees me for who I am," 26-year-old J Gibbons told the Guardian. "I don't even think 'excitement' can capture all of my emotions about this change." Jamie Shupe, who last year won the right in a Portland court to legally identify as nonbinary, is now counting down the days to get a correct ID at the DMV. "And then I'll no doubt stand out front of the building, or sit in the car, and cry," they told Reuters.
The new licenses could make them safer, too. The 2015 US Transgender Survey found that many gender-nonconforming people were verbally harassed, denied services, asked to leave venues, or even assaulted after showing an ID that didn't list their preferred name or gender.
Oregon didn't need legislative approval for its measure, the Oregonian reports, because it doesn't have a law requiring people to identify as male or female on their licenses.
Meanwhile, California lawmakers are considering a bill that would allow residents to identify as nonbinary on driver's licenses—as well as birth certificates and other state documents. So while Oregon's the first state to allow a third gender option, it likely won't be the last.