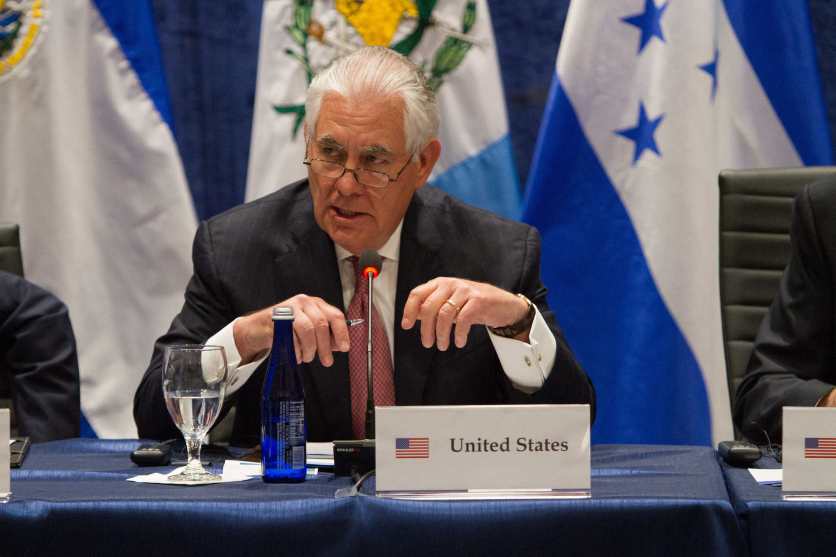 Facts matter:
Sign up
for the free
Mother Jones Daily
newsletter.
Support
our nonprofit reporting.
Subscribe
to our print magazine.
The US Treasury Department announced Thursday it has imposed a $2 million fine against ExxonMobil for breaching sanctions against Russia stemming from its incursion into Ukraine during now-Secretary of State Rex Tillerson's tenure as the oil giant's CEO.
The Treasury Department says the violations occurred in 2014, when two Exxon subsidiaries signed eight legal documents for projects related to Igor Sechin, an individual on the Office of Foreign Assets Control's list of blocked individuals. The fine specifically charges the company with failing to self-disclose the "egregious" violations.
Read the Treasury Department's full announcement below: