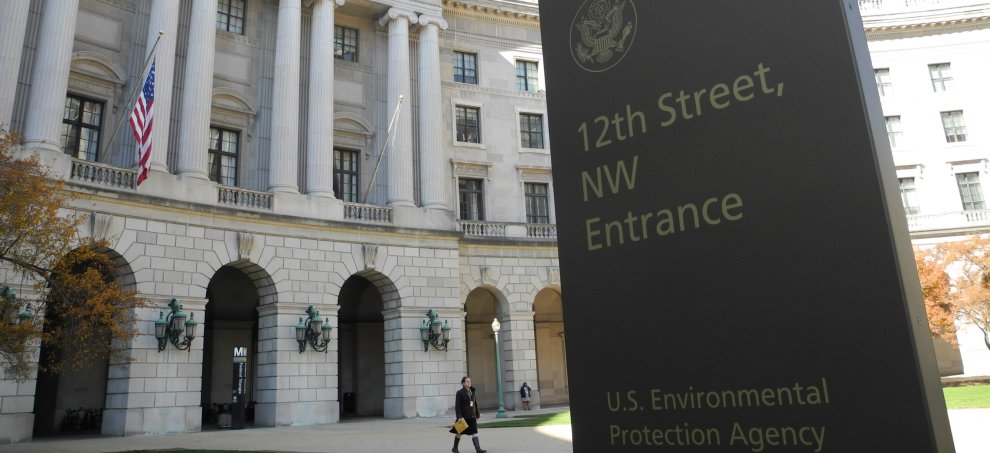 Fight disinformation:
Sign up
for the free
Mother Jones Daily
newsletter and follow the news that matters.
Ten senators are calling on Congress' federal watchdog agency to look into whether the Environmental Protection Agency's advisory committees are remaining independent and neutral under Administrator Scott Pruitt as concerns mount they'll be filled with industry-friendly representatives. These 23 committees advise top leaders in the agency on issues central to its work, such as environmental science, public health, and safety.
The senators' call for the Government Accountability Office review comes amid reports of Pruitt gutting scientists from the Board of Scientific Counselors. The board gives advice and recommendations to ensure the integrity of the EPA's scientific research and has been the target of political attacks from industry groups and Republicans. In May, Pruitt chose not to renew the terms of half the board members, and a spokesperson for the agency told the New York Times he was considering replacing them with representatives from the industries the EPA regulates. "The administrator believes we should have people on this board who understand the impact of regulations on the regulated community," the spokesperson said.
Then last month, the EPA told many of the board's subcommittee members that they would be replaced, too: Of the 49 remaining, the terms of only 11 will be renewed. The current chair of the board's executive committee has said this move effectively wipes out the board, leaving it open for a "complete reappointment." A top scientist on the board faced pressure from the EPA chief of staff to downplay the significance of the dismissals in testimony to Congress. Instead she went to the media.
Senators calling for a closer look argue the shake-up on the Board of Scientific Counselors raises concerns, and the GAO should evaluate how committee appointments at the EPA are being made.
"To be effective, these advisory committees must be—and, just as importantly, be perceived as being—independent and balanced," the letter to the GAO reads. "Individual committee members who provide advice to the government must be free from significant conflicts of interest—that is, they must be 'independent.'"
The senators are asking the GAO to review and address the following points:
The extent to which the EPA has policies and procedures for nominating and selecting federal advisory committee members to help ensure the independence and balance of committees;
The extent to which the EPA has policies and procedures to help ensure federal advisory Committees' independence from the agency;
How the EPA's policies and procedures for federal advisory committees compare with those of other agencies;
The extent to which the EPA has followed its policies and procedures for recent federal advisory committees;
How the current composition of the EPA's federal advisory committees compare with the composition of past committees;
A comparison of how nominations and reappointments to the EPA's federal advisory committees have been handled following a change in presidential transitions.
"Federal law requires the committees to remain balanced in the viewpoints they represent and functions they perform," Sen. Sheldon Whitehouse (D-R.I.) said in a press release announcing the call for a closer look at the advisory committees. "Recent actions by Administrator Pruitt have raised concerns that he intends to stack these committees with polluter-friendly advocates or render them ineffective by establishing new, industry-friendly panels of his own making to guide EPA policy."