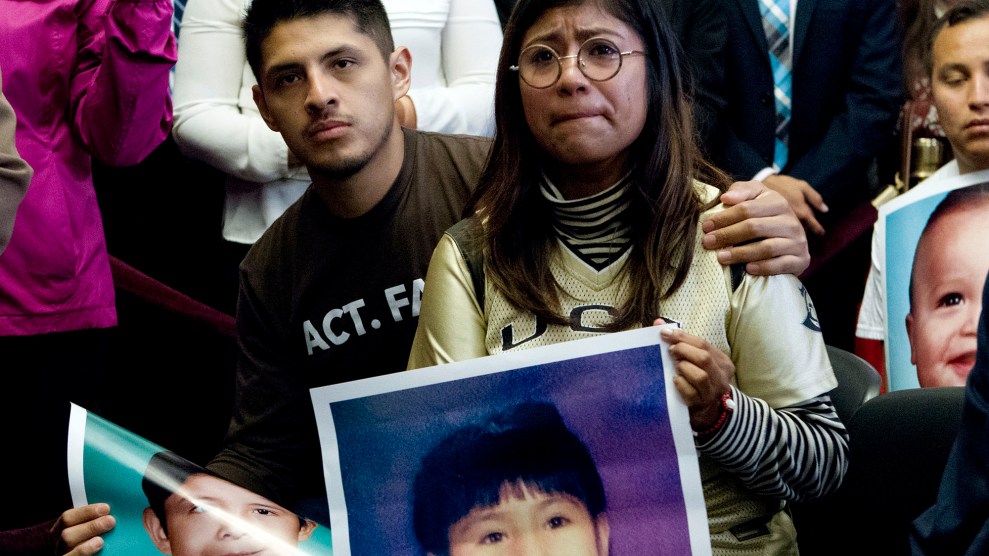 Fight disinformation:
Sign up
for the free
Mother Jones Daily
newsletter and follow the news that matters.
The Trump administration announced on Tuesday the end of the Deferred Action for Childhood Arrivals program, known as DACA, an Obama-era initiative that temporarily shielded nearly 800,000 immigrants who came to the country without documentation as children. By the numbers, here's a look at the so-called "Dreamers"—who they are, where they live, and what they stand to lose if Congress doesn't move soon to replace the DACA program with new protections.

A vast majority of DACA recipients are Hispanic—overwhelmingly from Mexico, but also from places like El Salvador, Guatemala, and Honduras. Today they live across the United States, with the biggest groups in California and Texas. They all came to the country before the age of 16, but about a third of them arrived when they were five years old or younger, according to the Brookings Institution. Some didn't know they were undocumented until they were teenagers, when it came time to apply for a driver's license or a passport. To qualify for DACA, they had to be at least 15 years old and have lived in the country since at least June 2007; they had to have been no older than 30 when the Obama administration enacted the program in 2012, making the oldest Dreamers today about 35.
The DACA program didn't give these Dreamers citizenship, but it allowed them to temporarily defer deportation and stay in the country legally, which meant they could qualify for financial aid at school or find better-paying jobs to support their families. (The protection from deportation lasted for two years but could be renewed indefinitely.) In a survey by the Center for American Progress, more than half of Dreamers said DACA allowed them to pursue educational opportunities that were previously out of reach. Hundreds of thousands of Dreamers have worked in a wide range of sectors, from restaurants and retail to construction, transportation, and office administrative support.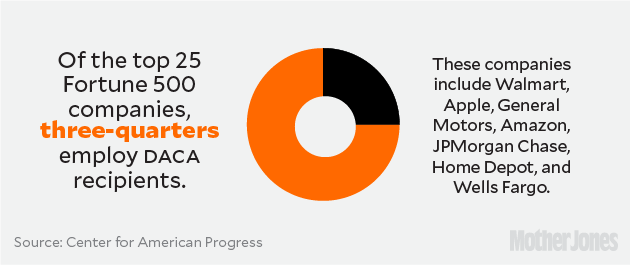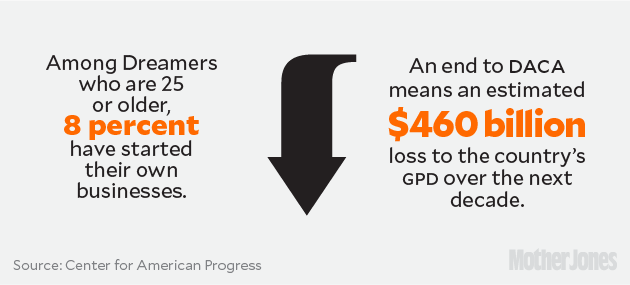 So what happens to the Dreamers now? They can stay in the country legally until their current DACA status expires—if it expires before March, they can apply one more time to renew the protections. The Trump administration won't accept any other applications for the program. In the meantime, Congress can consider whether to pass a bill that would grant new protections to these immigrants. If that doesn't happen, they may be at risk for detention and deportation.