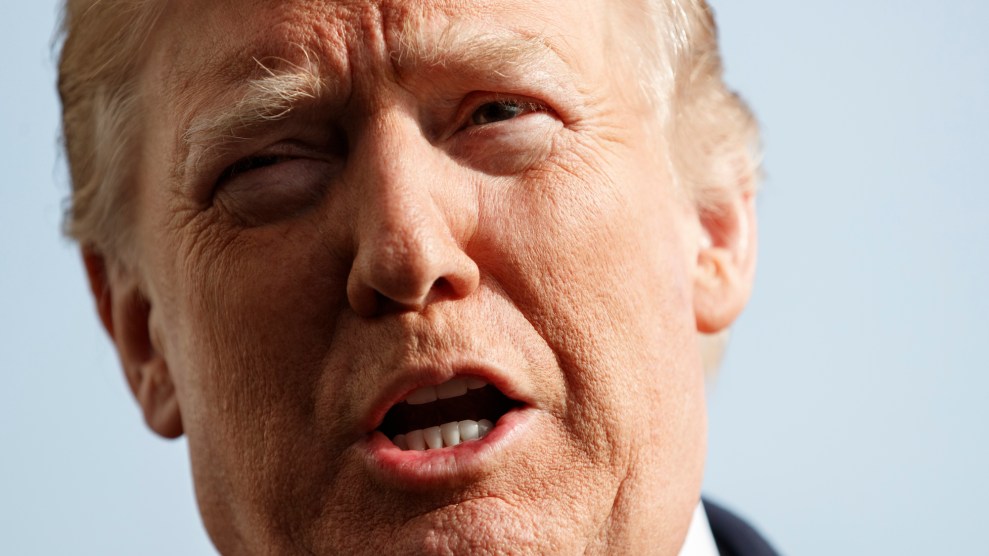 Facts matter:
Sign up
for the free
Mother Jones Daily
newsletter.
Support
our nonprofit reporting.
Subscribe
to our print magazine.
The incoming Democratic chairman of the House Judiciary Committee made his point loud and clear on Sunday: If the allegations that President Donald Trump directed illegal hush-money payments to women during his campaign are true, it would be an "impeachable offense."
"Certainly they'd be impeachable offenses," Rep. Jerry Nadler (D-N.Y.) told Jake Tapper on CNN's "State of the Union." The comments came just days after new court filings detail how Trump is connected to payments to two women, made by his former lawyer Michael Cohen.
But Nadler also cautioned that Congress might decide that such crimes were not necessarily important enough to justify impeachment. "Even though they were committed before the president became president, they were committed in the service of fraudulently obtaining the office," Nadler said. But, he added, "You don't necessarily launch an impeachment against the President because he committed an impeachable offense."
Meanwhile, on another Sunday show, Rep. Adam Schiff (D-Calif.), the likely next chairman of the House Intelligence Committee, said there was a reasonable possibility that Trump could face jail time if he loses the 2020 presidential election. On CBS's "Face the Nation," Schiff said that the next president may have to decide whether to pardon Trump. "There's a very real prospect that on the day Donald Trump leaves office, the Justice Department may indict him," Schiff said. "He may be the first president in quite some time to face the real prospect of jail time."
.@AdamSchiff on the Russia Investigation: My takeaway is there's a very real prospect that on the day Donald Trump leaves office the justice department may indict him. That he may be the first president in quite some time to face the real prospect of jail time. pic.twitter.com/3kfwumFkh7

— Face The Nation (@FaceTheNation) December 9, 2018