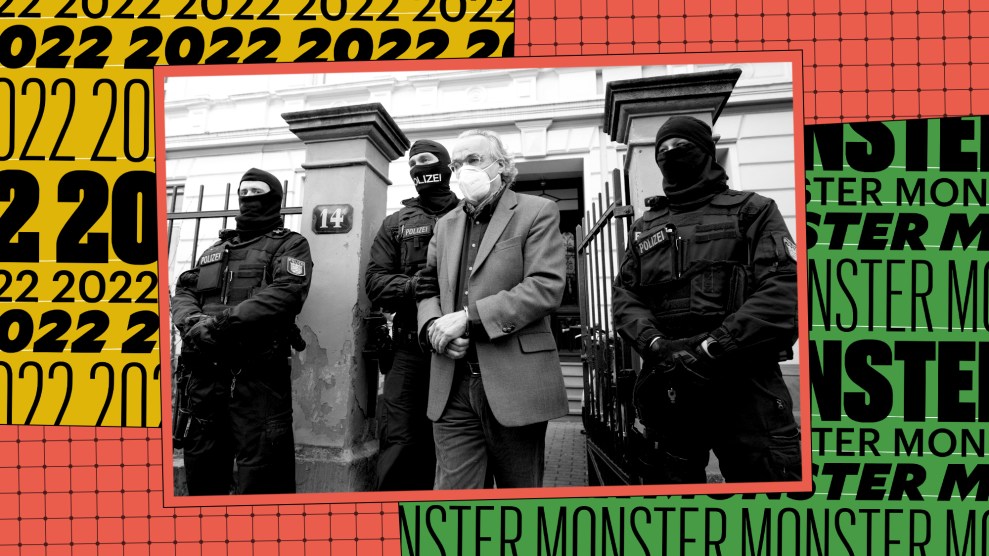 This year was filled with reactionary dorks. In Arizona, Blake Masters tried and failed to larp his way into the Senate by posting creepy videos of himself shooting his many guns. In Manhattan, a dozen-or-so people maybe turned a bit fascist and maybe a bit Catholic and writers tried to figure out why rich kids would do something like that. In cyberspace, the absolute monarchist blogger once known as Mencius Moldbug emerged on Substack under his own name, Curtis Yarvin, and got written up in Tablet and Vox.
All of these people had moments. But none of them really went it for like Heinrich XIII Prince Reuss, the descendant of princes arrested earlier this month by German authorities, who stands accused of being the ringleader of a coup plot inspired by the ludicrous theory that Germany is not a sovereign state but a company set up by western powers following World War II.
It sounds like a Nathan Fielder episode of overthrow. The plan? To storm the Reichstag, execute Chancellor Olaf Schulz, and put Reuss in power.
From one angle, it was more than a bit unsettling. After fanning out across Germany, Austria, and Italy, three thousand law enforcement officials arrested 25 people and found weapons at more than 50 of the roughly 150 locations they raided. From another angle, it was a chance to laugh at perhaps the year's most pompous man.
This is that version of the story.
Pre-History
Backstory
The Lead-Up to the Coup
The Arrests
The Aftermath
---
As usual, the staff of Mother Jones is rounding up the heroes and monsters of the past year. Find all of 2o22's here.