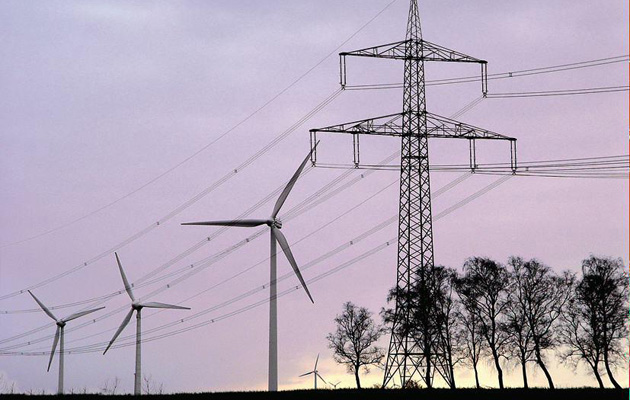 This story first appeared in PBS and is reproduced here as part of the Climate Desk collaboration
What would it take to transform the whole country's electric grid—to shut down all of its old power plants, and move to a system that generates electricity exclusively from renewable resources? Well, that's exactly what Germany's trying to do—not decades from now…but now. Correspondent Rick Karr reports on how German political parties of every stripe are now backing a plan that is expected to nearly end that country's use of fossil fuels by 2050.
Below, Karr sits down with German environmental economist Claudia Kemfert, who heads the department of energy, transportation and environment at the German Institute for Economic Research, to discuss Germany's Energiewende:
Literally, the word Energiewende means "energy turn," and it describes the country's bold plan to shift from nuclear and fossil fuels to renewable energy sources.
According to The Economist, the Energiewende was "dreamed up in the 1980s, became policy in 2000 and sped up after the Fukushima disaster in March 2011."
INFOGRAPHIC: How do the US and Germany compare?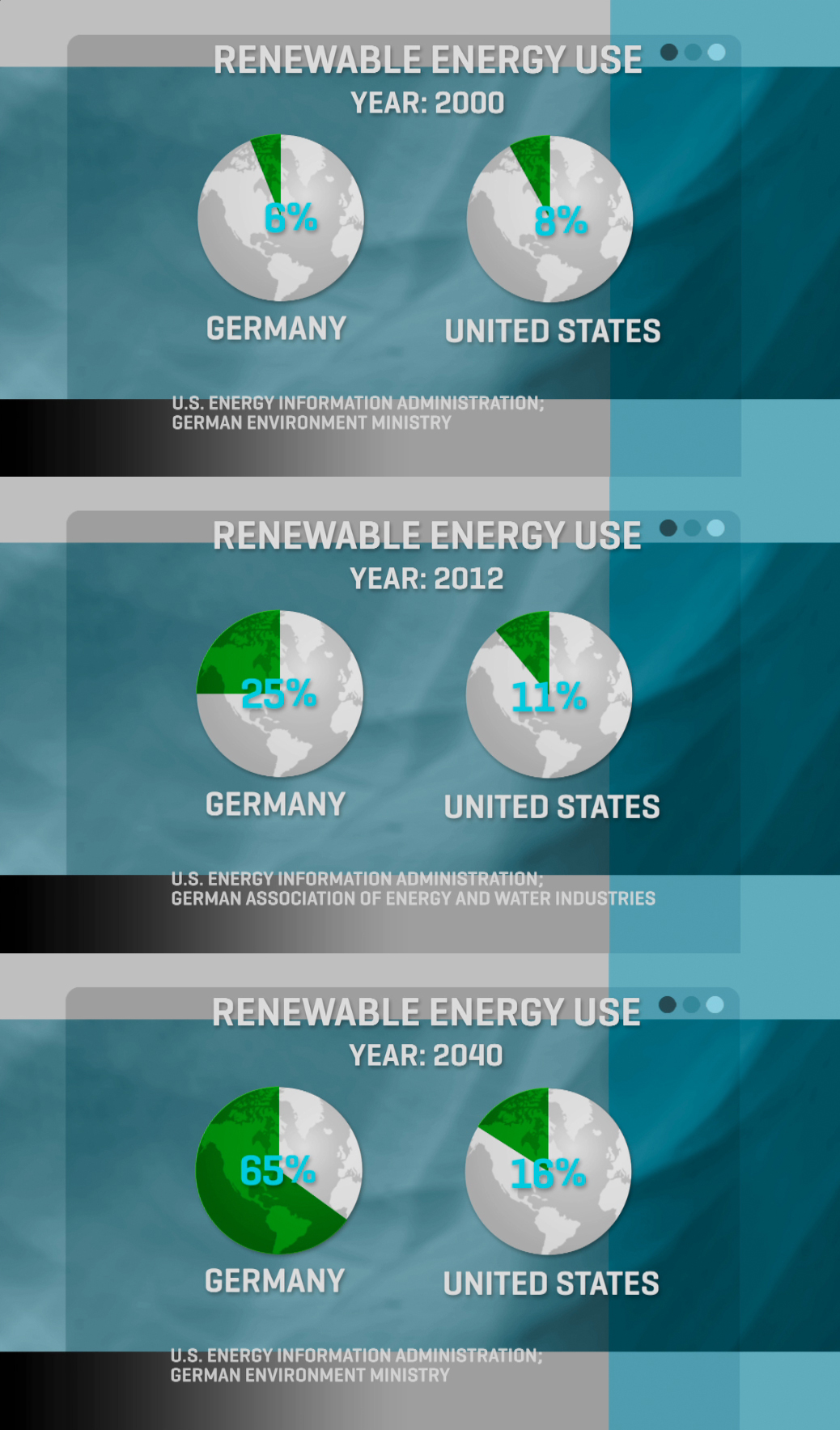 PBS
Following Fukushima, German Chancellor Angela Merkel reaffirmed Germany's pledge to Energiewende, but insisted the country's targets be met without the use of nuclear power. Germany's goal now stands at 65 percent renewables on the grid by 2040 and 80 percent—the most the country believes it can achieve with existing technology—by 2050.
"The German public strongly supports renewable energy," Kemfert said. "They strongly support the Energiewende and this is why our politicians react, and this is why German consumers are willing to pay more for electricity."