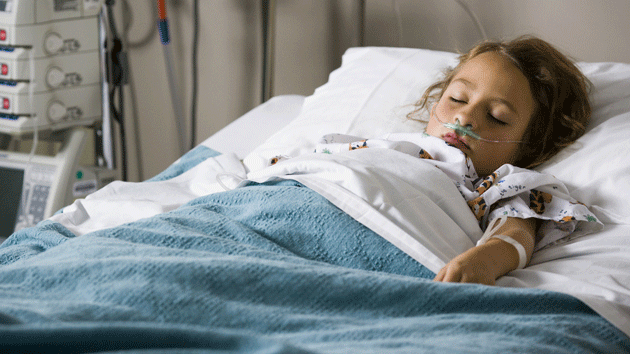 Fight disinformation:
Sign up
for the free
Mother Jones Daily
newsletter and follow the news that matters.
Over the last two months, a severe pediatric respiratory disease called Enterovirus D68 (EV-D68) has made its way into nearly every part of the United States, sickening 500 children in 42 states. The virus, which primarily affects infants, children, and teens, causes wheezing and difficulty breathing. This week, the Centers for Disease Control and Prevention (CDC) announced that it is trying to determine whether EV-D68 is also responsible for polio-like symptoms (limb weakness and paralysis) seen in some patients—polio is also an enterovirus—and whether the virus is what cause the deaths of four infected children.
Diagnosing EV-D68 is proving to be a challenge. Most hospitals don't have tests that can distinguish between it and hundreds of similar viruses—to make the call, they have to bring in state health departments or the CDC. To further complicate matters, CDC spokeswoman Darlene M. Foote says that EV-D68 causes "no symptoms at all" in some patients.
We caught up with Mary Anne Jackson, a physician who heads the infectious disease department at Mercy Children's Hospital in Kansas City, Missouri—the first facility to report suspected cases of EV-D68—about her team's experience with the outbreak.
"The big question now is: Is this going to be like old-fashioned polio? How common is this going to be?"
Mother Jones: How did your people identify the first cases?
Mary Anne Jackson: On August 15, I got an email from our emergency physician, who was seeing several children—five or six over one shift—with severe respiratory symptoms. Then we discovered that we had an unusually high rate of positives on a test called Multiplex PCR for a certain class of viruses: enteroviruses and rhinoviruses. The test does not say which one it is, and there are more than 100 rhinoviruses and 100 enteroviruses. But rhinoviruses are more of a late fall/winter thing. We are right in the midst of our enterovirus season. We had unusually severe respiratory disease, a microbiology signal. From that, I was already worried this was an Enterovirus D68. I knew it was rare, but in 2008, there were scattered reports in the literature of severe respiratory symptoms and EV-D68. But they were in very tiny clusters of just a few patients.
MJ: What did you do when you began to suspect it was EV-D68?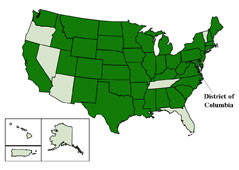 MAJ: On August 19, we notified the CDC. By that point, beds were fully occupied and our intensive care unit had several of these patients. We asked other physicians nationwide and we got reports, especially from the Midwest, saying they were seeing the same thing. By this point, we have had more cases in our hospital than had been identified in the whole previous decade by the CDC. I'm guessing that the states that are not affected just have not recognized the cases yet. I think this is going to involve virtually every state. If this is D68, this is going to be an unusually large outbreak.
MJ: At what point did you begin to suspect that cases of limb weakness could also be caused by EV-D68?
MAJ: We know that higher-numbered viruses in the D-class of enteroviruses can cause neurological symptoms. So we started looking at viral meningitis and seizures. We found a case of transverse myelitis, which is a very common neurologic syndrome. It involves pain or weakness in limbs, often in young males. We found nothing out of the ordinary. But then we had another case a week later. We looked at the MRI, and it looked more typical of what we'd see in a polio-like illness. In Denver they were seeing nine cases [with neurological symptoms] over the course of about a week. They had four cases that tested positive for EV-D68. They had already asked for the CDC to come investigate. Then we had another case here.
MJ: But if only four of the cases tested positive for EV-D68, then why do they think that's what's causing the neurological symptoms?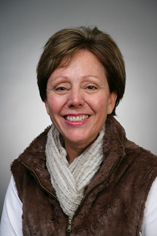 "With polio, you had hundreds of kids in iron lungs, but it was the vast minority."
MAJ: The virus is only going to be in the nose [the site of the test] for a period of time, and the timeframe between onset and presentation can be a few days to a few weeks. The virus could be gone by the time the limb weakness occurs. So far, there is still nothing to prove that the neurological symptoms have to do with EV-D68. But EV-D68 is the focus of the investigation.
MJ: Are the neurological symptoms temporary or permanent?
MAJ: So far, most of these kids with neurological symptoms are not getting better. Take this with a grain of salt, because it's too soon to say whether they will fully recover.
MJ: So what's next?
MAJ: The big question now is: Is this going to be like old-fashioned polio? How common is this going to be? Even with polio, 95 percent of patients had no symptoms, 4 percent had mild symptoms, 1 percent had nonparalytic neurologic manifestation—1 in 1,000 had a paralytic presentation. Yes, you had hundreds of kids in iron lungs, but it was the vast minority.
MJ: What should parents know about the virus?
MAJ: We are reassuring parents that the most likely thing their kids have is a common cold. If your child has asthma, be aware of this respiratory manifestation, since we are seeing it more in children with a history of asthma. And even if your child doesn't have asthma, if they develop labored breathing, see a physician. Or if they develop limb weakness. This is not a subtle diagnosis.