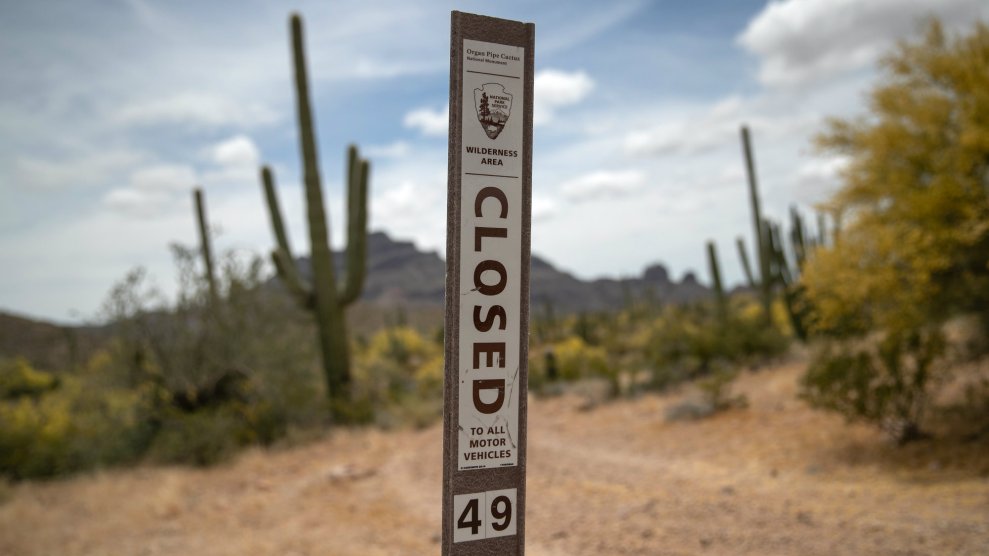 Let our journalists help you make sense of the noise: Subscribe to the
Mother Jones Daily
newsletter and get a recap of news that matters.
This story was originally published by High Country News and is shared here as part of the Climate Desk collaboration.
In southern Nevada, where the Mojave meets the Great Basin Desert, two US Fish and Wildlife Service law enforcement officers are responsible for patrolling the entire Desert National Wildlife Refuge complex. Their job comes with a diverse set of responsibilities: enforcing hunting and fishing regulations, stopping park vandalism and rescuing stranded visitors, among other things. At 1.6 million acres, this is the largest wildlife refuge in the country outside of Alaska, home to over 500 plant species and the desert bighorn sheep, Nevada's state animal. So why are these two officers being sent hundreds of miles away from the refuge on rotating missions to the US-Mexico Border?