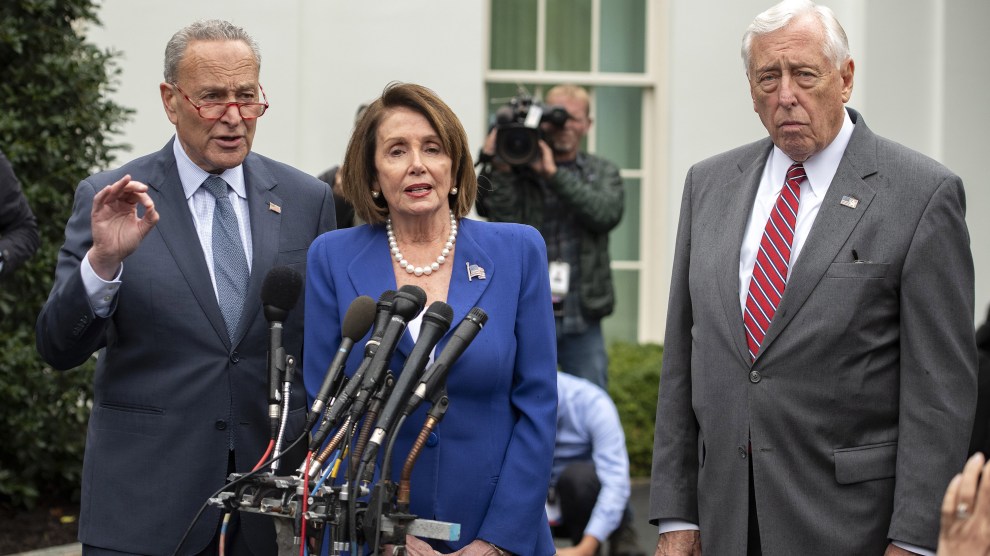 Facts matter:
Sign up
for the free
Mother Jones Daily
newsletter.
Support
our nonprofit reporting.
Subscribe
to our print magazine.
House Democrats have just released the text of the impeachment resolution that the full House of Representatives is expected to vote on Thursday.
The resolution directs committees to continue their ongoing impeachment investigations and also lays the groundwork for making the process "open and transparent" to the public. It says House Intelligence Committee Chair Adam Schiff (D-Calif.) will oversee questioning witnesses, while House Republicans can request subpoenas.
Read the full text of the resolution here: