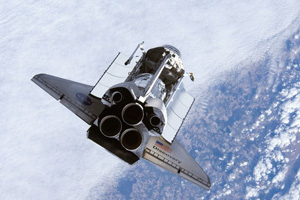 Fight disinformation:
Sign up
for the free
Mother Jones Daily
newsletter and follow the news that matters.
Apparently President Obama has reached a tax cut deal with Republican negotiators. It will extend all the Bush tax cuts for two years and do a few more things besides:
The deal includes reducing the 6.2 percent Social Security payroll tax on employees by two percentage points for a year….It also includes continuation of a college-tuition tax credit for some families, an expansion of the earned income tax credit and a provision to allow businesses to write off the cost of certain equipment purchases.

The deal, which is not yet finalized, would include a 13-month extension of jobless aid for the long-term unemployed. Benefits have already started to run out for some people, and as many as 7 million people would potentially lose assistance within the next year, administration officials said.

….The White House was also said to have agreed to Republican demands on the estate tax that would result in an exemption of $5 million per person and a maximum rate of 35 percent.
This is….not too bad. I continue to think that it's stupid to extend the tax cuts for two years instead of three, and caving in to Republican demands for an estate tax cut for the absolute wealthiest sliver of the population is grating as hell. On the positive side, the payroll tax holiday (semi-holiday, anyway) is a good idea, the extension of various tax credits is a good idea, and the 13-month extension of unemployment insurance is much better than expected. This isn't anyone's idea of dream legislation, but it could be a lot worse.
But how stimulative is it? Answer: not much in a positive way, but it does prevent the elimination of current programs that would have been contractionary. And the payroll tax cut will be fully paid for out of the general fund, so it won't affect Social Security's long-term solvency. The big question, of course, is whether it will be possible to allow the payroll tax cut to expire in a year without a big fight from Republicans accusing Democrats (yet again) of wanting to raise taxes. I don't think that's going to be a big problem. Partly this is because 2011 isn't an election year, which makes posturing less effective, but mainly because Republicans don't care much about taxes on the middle class. Take a look at this interview with Grover Norquist: he's pleased about the main tax cut and "especially pleased" about the estate tax cut, but he doesn't even mention the payroll tax cut. He just doesn't care.
Politically, this is probably a win for Obama. The liberal base won't like the deal much, but they won't hate it either. And the vast middle of the country will like it just fine. I continue to think that running on repeal of the high-end tax cuts in 2012 will be a problem, but apparently Obama disagrees. We'll see.
POSTSCRIPT: I hate to move the spotlight away from jobs and onto "boutique social issues," but I sure hope that Obama has gotten a side deal from three or four Republicans to support repeal of DADT now that taxes are out of the way. It would be a serious dereliction not to nail this down during the lame duck session.