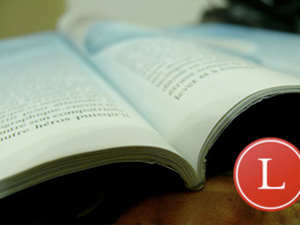 Fight disinformation:
Sign up
for the free
Mother Jones Daily
newsletter and follow the news that matters.
Mother Jones guest blogger Mark Armstrong is the founder of Longreads, a site devoted to uncovering the best long-form nonfiction articles available online. And what better time to curl up with a great read than over the weekend? Below, a hand-picked bouquet of five interesting stories, including word count and approximate reading time. (Readers can also subscribe to The Top 5 Longreads of the Week by clicking here.)
1. Behind the Hunt for Bin Laden | Mark Mazzetti, Helene Cooper, Peter Baker | New York Times | May 3, 2011 | 12 minutes (3,060 words)
From the Times, one of the earliest play-by-plays of the operation to find Osama bin Laden:
"On Sunday afternoon, as the helicopters raced over Pakistani territory, the president and his advisers gathered in the Situation Room of the White House to monitor the operation as it unfolded. Much of the time was spent in silence. Mr. Obama looked 'stone faced,' one aide said. Vice President Joseph R. Biden Jr. fingered his rosary beads. 'The minutes passed like days,' recalled John O. Brennan, the White House counterterrorism chief.
"The code name for Bin Laden was 'Geronimo.' The president and his advisers watched Leon E. Panetta, the C.I.A. director, on a video screen, narrating from his agency's headquarters across the Potomac River what was happening in faraway Pakistan.
"'They've reached the target,' he said.
"Minutes passed.
"'We have a visual on Geronimo,' he said.
"A few minutes later: 'Geronimo EKIA.'
"Enemy Killed In Action. There was silence in the Situation Room."
See also: The Battle for Tora Bora (Peter Bergen, The New Republic, 2009)

2. Sons of the Revolution | Jon Lee Anderson | The New Yorker | May 2, 2011 | 39 minutes (9,713 words)
A man and his sons return to Libya from the United States to help the rebels:
"His wife and their two young daughters were in Virginia, Osama explained, but he and his two sons were in Libya, doing whatever they could for the revolution. While Osama was driving his improvised ambulance, his younger son, Yousef, a seventeen-year-old high-school student who was living in Benghazi with a relative, was taking part in the rallies held daily in front of the revolution's headquarters, a beat-up courthouse on the city's seafront promenade. Muhannad, his elder son, a twenty-one-year-old medical student, was fighting at the front. Osama's description of Muhannad reminded me that a few days before, in Ras Lanuf, I had noticed a young Libyan-American fighter, fair-haired and blue-eyed. He was wearing a mujahideen-style pakul cap, and he waved and smiled at me from a jeep that was making its way to the front line. I asked Osama if his son had light hair and wore an Afghan cap, and he beamed: 'Yes, that's him! That's my son.'"
From the Longreads archive: Our story picks from The New Yorker

3. I Was a Russian Tabloid Star | Michael Idov | The Awl | May 4, 2011 | 18 minutes (4,428 words)
The author sets off a mini-scandal at the Russian GQ Awards, and must explain a few things to his wife:
"Next morning, a hungover Yandex search for 'idol + sobchak' netted 1,700 hits. The kiss was everywhere. The morning after that, it reached print. Ksenia Throws Herself on Married Man. Ksenia Sobchak Pushes Writer to Cheat on Wife. Sobchak Kisses Another Woman's Husband. Sobchak Seduces Married Writer in Front of Spouse. (My wife was 2,000 miles away). For some reason, the two trashiest and most vicious Moscow tabloids today used to be Young Communist publications in the Soviet era: the Komsomol Truth and the Moscow Komsomolets. Neither has changed its old title ('Komsomol' un-portmanteaus into "Union of Communist Youth") or logo, which in the case of the Truth incorporated an Order of Lenin. Except now Lenin presided over such items as 'Fresh Pix of Planet's Hottest Butt.'"
More Michael Idov: "Clash of the Bearded Ones" (New York Magazine, April 2010)

4. What Happened to Air France Flight 447? | Wil S. Hylton | New York Times Magazine | May 4, 2011 | 30 minutes (7,615 words)
The mysteries of the doomed flight—which went down in the Atlantic Ocean in June 2009, killing all 228 people aboard it—and how the passengers' families have coped:
"Milman's eyes were wet, but she went on. 'I am a scientist. I know something concrete happened to the airplane. But I cannot prevent wanting the mystery. I don't want them to bring up the bodies. I don't want all that coming to the surface. I have this need to turn the page. It's very strange to think that this place exists somewhere and my husband is there, in the same clothes he was wearing the last time I saw him, and his ring . . . and his necklace. . . .' Her voice trailed off, and she smiled."
More Wil S. Hylton: "Hope. Change. Reality." (GQ, Dec. 2010)

5. Mad German Auteur, Now in 3-D! | Chris Heath | GQ | April 29, 2011 | 17 minutes (4,269 words)
Life and filmmaking lessons from Werner Herzog. Notably: "If an actor knows how to milk a cow, I always know it will not be difficult to be in business with him." Heath also explores Herzog's contentious relationship with the late Klaus Kinski, who appeared in many of his films:
"In the documentary that Herzog made about Kinski after his death, My Best Fiend, he alludes in passing to one other time when he sincerely entertained murderous thoughts toward his leading man, when he planned to firebomb Kinski's house until deterred by Kinski's dog. I'd like to know more.
"'We had plans to kill each other, strangely enough, at exactly the same time,' Herzog begins, a little hesitantly. 'But you have to see it as these beautiful plots, like in a detective story, and those were mostly plots, I would say, in sheer fantasy. But at some moment it got closer than just a pure fantasy.'"
More Chris Heath: "An Army of One" (GQ, Sept. 2010)
Featured Longreader: Paul Ford @ft

rain
Paul is a writer and programmer who writes at Ftrain.com
"The big story last week (aside from the BIG, BIG, BIG story that I need not even mention) was Luke Mogelson going behind the story of the killings of three Afghan civilians in the Times Magazine. In The Awl, Maud Newton's piece about Emma Forrest, and Forrest's new book is admirable, and makes me hope for more Maud in The Awl. And there's the terrific Kevin Fanning on commuting at The Morning News. ('I think about the phrase 'soul-crushing' a lot. I think about it a lot, a lot, a lot.') Ebert on feeding through a tube, and a light piece on Herzog. For nerds: Richard Lewontin on DNA, IQ, and Drosophila melanogaster; for extra-nerds, Vint Cerf on how the Internet was designed, and rolling out IPv6, the new addressing scheme for everything in the world.
"But of all of them, it was Kevin's piece that rang the most bells. Someone who takes the familiar and slows it down, pokes at a moment until it unravels, deserves high praise."
How the Dead Live | Kevin Fanning | The Morning News | May 5, 2011 | 8 minutes (1,806 words)