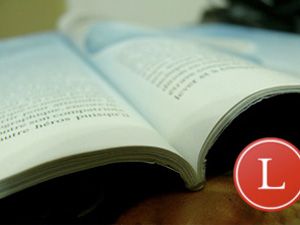 Fight disinformation:
Sign up
for the free
Mother Jones Daily
newsletter and follow the news that matters.
Mother Jones guest blogger Mark Armstrong is the founder of Longreads, a site devoted to uncovering the best long-form nonfiction articles available online. And what better time to curl up with a great read than over the weekend? Below, a hand-picked bouquet of five interesting stories, including word count and approximate reading time. (Readers can also subscribe to The Top 5 Longreads of the Week by clicking here.)
1. How the World Failed Haiti | Janet Reitman | Rolling Stone | Aug. 18, 2011 | 47 minutes (11,877 words)
A year and a half after Haiti's devastating earthquake, hundreds of thousands still live in temporary camps and there's been little progress in rebuilding despite some $11 billion pledged to the country. Reitman points to political squabbling, inexperienced officials and corrupt Haitian ministers, among many other problems:
"Many USAID officials wanted to return Haitians to their homes, a project that would require rebuilding close to 100,000 damaged houses that were still considered salvageable. To begin the project, the government hired Kit Miyamoto, a California structural engineer, who assessed the damage and trained Haitian builders to begin the repairs. 'People don't want to be in the camps — they want to get the hell out of there,' Miyamoto says. 'What they are looking for is assistance to make their homes more secure. There are people lining up to come back to repaired houses.' In fact, he adds, every person whose house was fixed left the camps and returned home.
"But only a few thousand such homes, as of May, had been repaired, and millions of dollars have meanwhile been diverted to other 'shelter solutions.' At one U.N. meeting in Haiti, everything from earthen huts to vinyl-sided igloos were proposed as part of a grand project to reimagine Port-au-Prince. With the streets still buried in mountains of rubble, some planners even floated ideas for 'model communities' that would include high-rise apartment towers, walking paths, ample green spaces and tennis courts. It was as unrealistic as it was predictable. 'Everyone comes to Haiti with some kind of plan to "save" it and do all these nice things for the poor people,' says Schwartz. 'But it never works. You're never going to turn Port-au-Prince into Santa Barbara.'"
More Rolling Stone: "Is the SEC Covering Up Wall Street Crimes?" (Matt Taibbi, Aug. 18, 2011)
2. Little Girl Found | Patti Waldmeir | Financial Times | Aug. 12, 2011 | 15 minutes (3,868 words)
Waldmeir, the adoptive mother of two abandoned children, discovers an abandoned baby behind a Dunkin' Donuts in Shanghai:
"What I found was a scene whose every detail spoke of maternal care, and anguish: the multicoloured quilt was bright, thick and tied just so – the corner lay over the child's face, to protect it from the pre-Christmas chill. Beneath the angry bundle lay two plastic carrier bags bulging with brand new baby clothes, tins of infant formula, packs of nappies and scrubbed-clean bottles, the only love note a mother could dare to leave for a child she would never know. China's version of the stork myth is to tell children they were found in a trash can; in the case of the baby in the alleyway, that story was too close to the truth for comfort.
"… I cried for the baby, for the mother, but most of all I cried for my own children: abandoned at the far more dangerous ages of one and six days old – and in weather possibly far colder. I cried for women I do not know, who were forced to discard the children who became my daughters. I cried for the fact that they may never know their child is safe, and cherished."
More FT: "The Skinhead Terrorists" (Dec. 2010)
3. The Prettiest Boy in the World | Alex Morris | New York Magazine | Aug. 14, 2011 | 15 minutes (3,752 words)
An androgynous model becomes a star of both the men's and women's runways. Bosnian-born Andrej Pejic initially struggled to find an agency that would let him be himself:
"In Europe's fashion world, where the masculine ideal is a good deal less masculine, Pejic found some work, but he didn't become one of the industry's coveted items—the modeling world's version of the Birkin or the Spy Bag or the Muse—until Carine Roitfeld, then editor-in-chief of French Vogue, decided to dress him as a woman for an editorial shoot. 'Carine Roitfeld was just like, "Put him in ­Fendi!" ' Pejic explains before adding, 'My agency did ask me if I was comfortable with it, but I've been dressing in skirts since I was very little, so for me it was, "Of course." '
"Since then, 'I guess professionally I've left my gender open to artistic interpretation,' he says. This past year, he walked in both men's and women's shows for Jean Paul Gaultier (who describes Pejic as an 'other­worldly beauty'), and was cast as ­Gaultier's bride—traditionally a line's pièce de ­résistance—in his Spring 2011 couture show."
More New York Mag: "Why Fashion Keeps Tripping Over Race" (Robin Givhan, Feb. 2011)
4. The Body on Somerton Beach | Mike Dash | Smithsonian | Aug. 12, 2011 | 14 minutes (3,650 words)
Detailed account of a mysterious body found in Australia in 1948—the man was never identified, and his cause of death remains unknown:
"The body reached the Royal Adelaide Hospital three hours later. There Dr. John Barkley Bennett put the time of death at no earlier than 2 a.m., noted the likely cause of death as heart failure, and added that he suspected poisoning. The contents of the man's pockets were spread out on a table: tickets from Adelaide to the beach, a pack of chewing gum, some matches, two combs and a pack of Army Club cigarettes containing seven cigarettes of another, more expensive brand called Kensitas. There was no wallet and no cash, and no ID. None of the man's clothes bore any name tags—indeed, in all but one case the maker's label had been carefully snipped away. One trouser pocket had been neatly repaired with an unusual variety of orange thread.
"By the time a full autopsy was carried out a day later, the police had already exhausted their best leads as to the dead man's identity, and the results of the postmortem did little to enlighten them. It revealed that the corpse's pupils were 'smaller' than normal and 'unusual,' that a dribble of spittle had run down the side of the man's mouth as he lay, and that 'he was probably unable to swallow it.' His spleen, meanwhile, 'was strikingly large and firm, about three times normal size,' and the liver was distended with congested blood."
More Smithsonian: "The Cherokees vs. Andrew Jackson" (March 2011)
5. Life After Death | Michael Harris | Walrus Magazine | Aug. 15, 2011 | 18 minutes (4,679 words)
Personal reflection on a new generation coming to grips with HIV/AIDS, 30 years later. It is no longer viewed as a death sentence, but other fears linger:
"The intense relief I felt when my own test came back negative was mingled with guilt. Why Charles and not me? (By his own account, he had always used condoms.) I suppose it's nothing compared with the survivor's guilt the older generation underwent during the '80s and '90s; in British Columbia, the epidemic became so severe that, on average, a person died every day of AIDS. Daily funerals, concentrated in so specific a demographic, had a crippling (if galvanizing) effect on gay culture, and it's no wonder that my generation has so often inspired a war vet's exasperation in gay guys even five years older than we are.
"At any rate, while I didn't fear for Charles's life the way I would have just fifteen years earlier, I still feared for his happiness. Would he find someone who could love him, someone who wouldn't be afraid? Implicit there was the addendum: afraid like I am. Charles was familiar with these fears; he'd made it clear, years earlier, that he was terrified of sleeping with positive guys. Now that he was positive, he was plagued with the question of finding love. Who would take him if he wouldn't take himself?"
More Walrus: "Is GPS Harming Our Sense of Direction?" (Alex Hutchinson, Nov. 2009)
Featured Longreader: Eugene Buchko | @eugenephoto
Eugene is a blogger and photographer in Atlanta, Ga.
"My favorite longread of the week was Alexander Chee's brilliant, deeply personal essay, 'The Querent.' I believe this was the first piece of writing I've read by the author, and I instantly became a fan. In addition, it's always refreshing to read about something with which one has little familiarity. In this case, I knew little about Tarot and the art of fortune telling, and as I was reading the piece, I couldn't help but delve a little deeper into the topic by looking up things in Wikipedia. As Alexander writes: 'I wanted my gift when I wanted it, which was now'—and in a similar beckoning: if you want to read something beautiful, moving and engrossing, you surely should not miss 'The Querent.'"
The Querent | Alexander Chee | The Morning News | Aug. 10, 2011 | 23 minutes (5,971 words)