On Friday, George Clooney's new film, The Monuments Men, hits theaters. It's based on the true story of the Monuments, Fine Arts, and Archives (MFAA) program (whose men and women were known as "Monuments Men") established by President Franklin D. Roosevelt in 1943 to help rescue art and cultural property from obliteration during World War II. The Monuments Men included servicemembers and art historians who aided in tracking down, identifying, and returning priceless works of art stolen by Hitler's forces.
Here's an example of their heroic efforts being used during the Nuremberg Trials as evidence of the Nazi's large-scale looting of cultural treasures:
Before you decide whether or not to see Clooney's film (which also stars Matt Damon, Bill Murray, Cate Blanchett, John Goodman, and Jean Dujardin), here are some badass photos of the real-life Monuments Men and other members of the US armed forces as they uncovered hidden and stolen art and treasure:
1.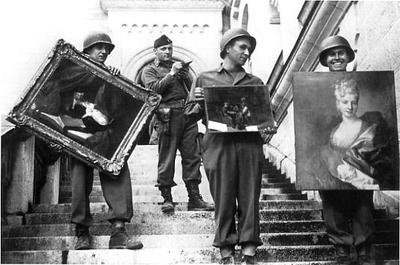 2.
3.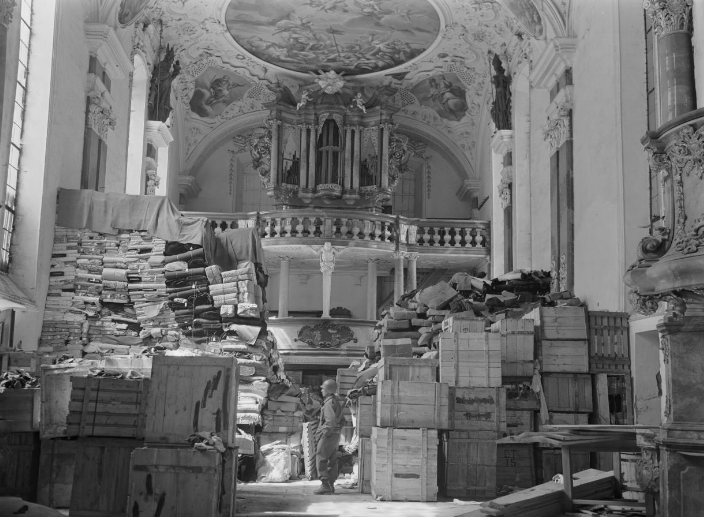 4.
5.
6.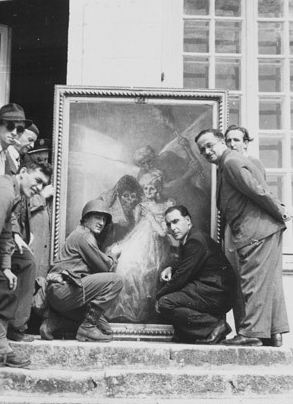 7.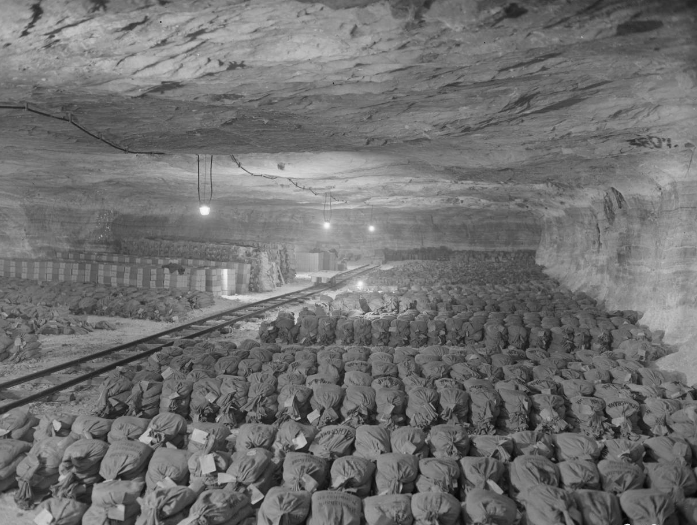 8.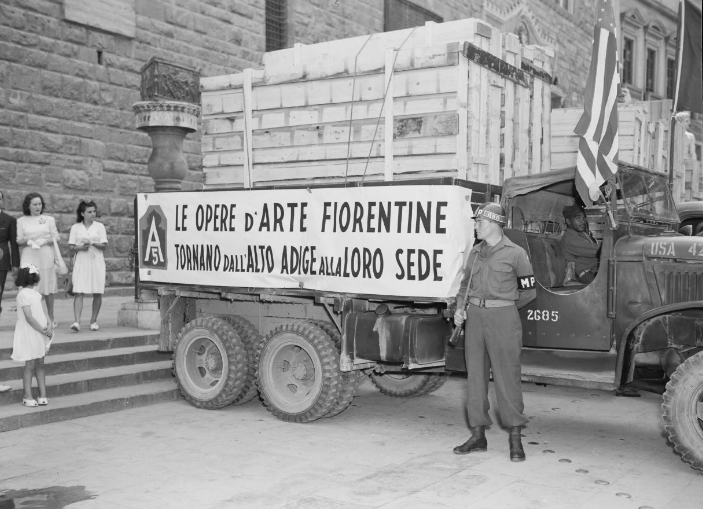 UPDATE, February 11, 2014, 1:53 p.m. EST: Bob Clark, the supervisory archivist at the Franklin D. Roosevelt Presidential Library, emailed me a PDF of the following approval document initialed by President Roosevelt. This initialed memorandum essentially created the Monuments Men. "In customary fashion, President Roosevelt initialed and 'OK'd' the memorandum proposing the creation of the commission that had been prepared by Secretary of State Cordell Hull," Clark writes. "In the Roosevelt administration, FDR's 'OK' on a document was considered presidential consent for the action proposed in the document. Subsequent to the President's approval, membership on the commission was finalized and on August 20, 1943, a press release was issued by the Department of State announcing the creation of the American Commission for the Protection and Salvage of Artistic and Historic Monuments in Europe."
The approved memorandum is four pages. Here's the initialed first page:
Now, here's a trailer for Clooney's The Monuments Men: