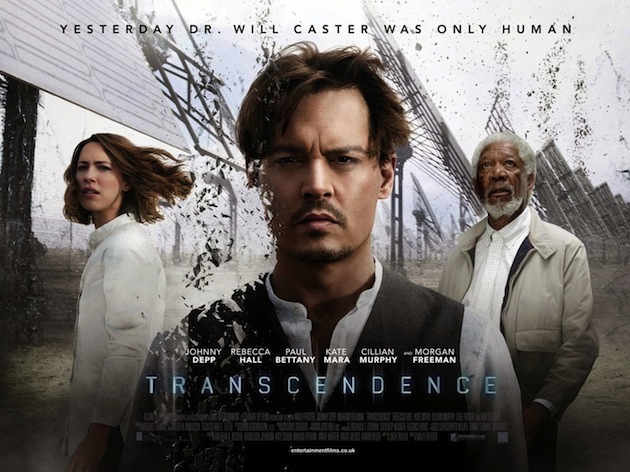 Facts matter:
Sign up
for the free
Mother Jones Daily
newsletter.
Support
our nonprofit reporting.
Subscribe
to our print magazine.
"Transcendence"
Released by: Warner Brothers Pictures
Starring: Johnny Depp, Morgan Freeman, Rebecca Hall
Directed by: Wally Pfister
Screenplay by: Jack Paglen
Release Date: April 18, 2014
Rating: PG-13
Runtime: 119 minutes
Review: Wow awful.