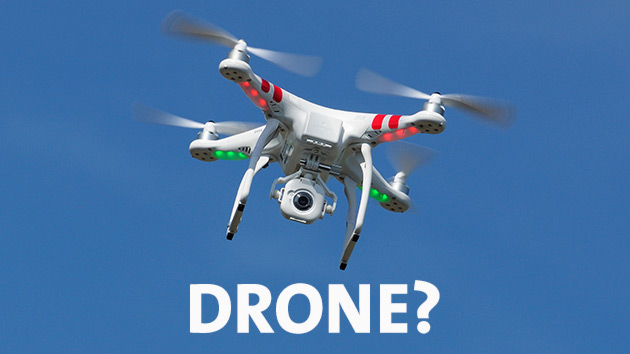 Fight disinformation:
Sign up
for the free
Mother Jones Daily
newsletter and follow the news that matters.
Early Monday morning, a small, temporarily unidentified flying object crashed on the White House lawn. The mishap, possibly the result of droning under the influence, prompted a salvo of alarming headlines about a stealthy violation of presidential airspace. "A Drone, Too Small for Radar to Detect, Rattles the White House," declared the New York Times. Fox News announced, "White House gets drone defense wake-up call," while New York magazine warned, "Secret Service Can't Protect White House From Drones."
The most ominous-sounding word in those headlines is "drone," a term that's come to encompass everything from the two-pound DJI Phantom quadcopter that flew over the White House fence to the nearly 5,000-pound MQ-9 Reaper, which can be flown remotely via satellite and fire laser-guided missiles at targets eight miles below. As Dutch designer Ruben Pater's Drone Survival Guide conveys, there are drones and then there are drones: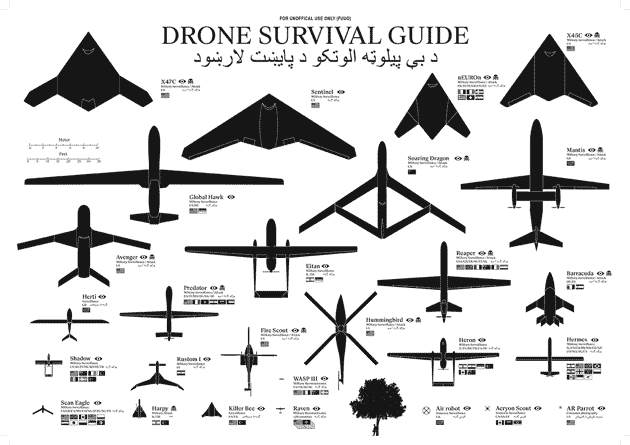 Is there an easier way to differentiate a hi-tech toy from a killing machine? Why not just call that stray quadcopter a remote-controlled or model aircraft? (No one would write a headline such as "A Model Aircraft, Too Small for Radar to Detect, Rattles the White House.")
The Federal Aviation Administration treats lightweight noncommercial drones as model aircraft. (They must stay under 400 feet and can't fly beyond the operator's line of sight.) Yet a true hobby drone is different than a traditional remote-controlled plane in one significant respect: It can fly itself. As former Wired editor Chris Anderson explains on his site DIY Drones, "Usually the UAV is controlled manually by Radio Control (RC) at take-off and landing, and switched into GPS-guided autonomous mode only at a safe altitude." The DJI Phantom can fly itself back home; users can program flight paths into top-of-the-line model. DIY Drones uses the terms UAV and drone interchangeably.
Even if equating personal drones with model aircraft might irk amateur remote pilots, it would help defuse the devices' death-from-above image. That would probably please the manufacturers of military and commercial drones, who would prefer if you don't use the D-word at all. Testifying before the Senate in 2013, the head of the Association for Unmanned Vehicle Systems International (the robot lobby) stated, "I do not use the term 'drone.' The industry refers to the technology as unmanned aircraft systems, or UAS, because they are more than just a pilotless vehicle…The term 'drone' also carries with it a hostile connotation and does not reflect how UAS are actually being used domestically." Besides UAS, other suggested alternatives to "drone" include Unmanned Aerial Vehicle (UAV) and Remotely Piloted Aircraft (RPA).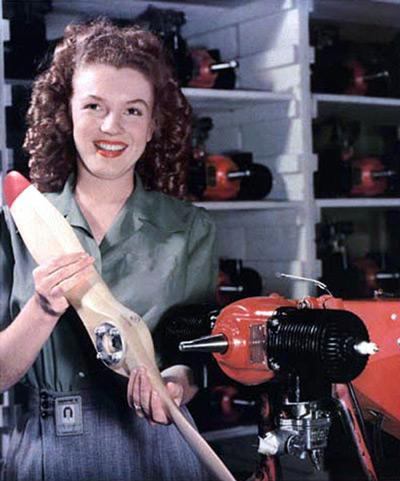 While the president and White House freely call them drones, the military is also not keen on the designation. An Air Force spokeswoman told Defense News that "There are some people who are offended by it." And UAS has its detractors: Gen. Martin Dempsey, chairman of the Joint Chiefs of Staff, told a reporter last year, "You will never hear me use the word 'drone,' and you'll never hear me use the term 'unmanned aerial systems.' Because they are not. They are remotely piloted aircraft."
Yet for critics of remote-control warfare, the word economically delivers an explosive payload—much like a drone. The American Civil Liberties Union has endorsed using "drone" rather than the officially sanctioned abbreviations. "These acronyms are technical, bland, and bureaucratic. That's probably their principal advantage from the point of view of those who want to separate them from the ugly, bloody, and controversial uses to which they've been put by the CIA and U.S. military overseas," writes ACLU senior policy analyst Jay Stanley. "[I]f the word continues to carry a reminder that this is an extremely powerful technology capable of being used for very dark purposes, then that's not necessarily a bad thing."
To further complicate things, some people insist that "drone" only refers to unpiloted aircraft used for target practice—the term's original meaning. As analyst Steve Zaloga explained to Defense News, it was coined by an American admiral who in 1935 witnessed a demonstration of a remote-controlled British aircraft dubbed the Queen Bee: He "adopted the name drone to refer to these aircraft in homage to the Queen Bee. Drone became the official US Navy designation for target drones for many decades." (Fun fact: Future bombshell Marilyn Monroe assembled small target drones in a California factory during World War II.) According to Zaloga, the military kept calling all remote-controlled aircraft drones until the 1990s. (He's partial to calling them RPAs.)
Drones will likely remain the most convenient way to describe the rapidly expanding variety of…drones. But whatever you do, don't call them "pilotless drones." That phrase especially infuriates pedants, like Drone Man, the San Francisco Chronicle reader who left an angry voicemail expressing his disgust at the paper's use of the seemingly redundant (yet grammatically acceptable) term. Here's the dance mix: