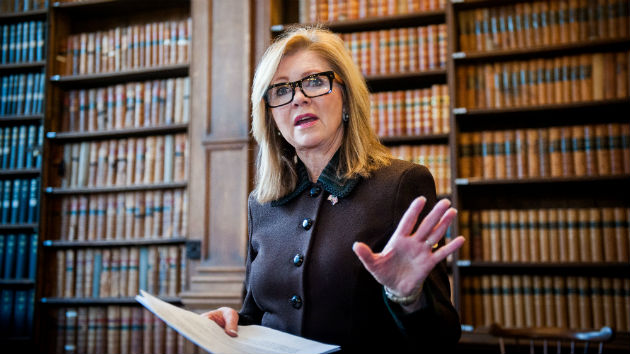 Fight disinformation:
Sign up
for the free
Mother Jones Daily
newsletter and follow the news that matters.
The three congressional investigations into Planned Parenthood this year have all turned up nothing, but that hasn't stopped House Speaker John Boehner from yet again attempting to take down the nation's largest women's health care organization. On Friday, he announced that Tennessee Rep. Marsha Blackburn will chair a select panel charged with investigating the group—and that she'll be joined by seven other anti-abortion Republicans, all of whom cosponsored a recent bill to defund Planned Parenthood.
"Recent videos exposing the abortion-for-baby parts business have shocked the nation, and demanded action. At my request, three House committees have been investigating the abortion business, but we still don't have the full truth," Boehner said in a statement on the new panel, which will report to the House Energy and Commerce Committee and which he hopes will have more success than the others in defunding the organization. "Chairman Blackburn and our members will have the resources and the subpoena power to get to the bottom of these horrific practices, and build on our work to protect the sanctity of all human life."
In the wake of the series of deceptively edited videos that showed Planned Parenthood staff discussing fetal tissue donation, Planned Parenthood's president, Cecile Richards, spent hours in September answering Congress' questions about her organization's use of taxpayer dollars. Described as a "partisan attack based on ideology" by committee member Rep. Elijah Cummings (D-Md.), the hearing turned up no evidence of wrongdoing. State investigations into local Planned Parenthood providers have similarly turned up no wrongdoing.
Blackburn, one of four women selected to serve on the panel, has a record of opposing abortion. Earlier this year she teamed up with Rep. Trent Franks (R-Ariz.) to push forward a measure that would ban nearly all abortions after 20 weeks. She's also an advocate for the argument that women wouldn't be hurt by Planned Parenthood's closure because there are community health centers that provide the same services, despite evidence to the contrary. Earlier this month, Blackburn said, "There are still many questions yet to be answered surrounding Planned Parenthood's business practices and relationships with the procurement organizations. This is exactly why the House is investigating abortion practices and how we can better protect life."
Democrats, meanwhile, have drawn comparisons between the Planned Parenthood investigations and the House committee on Benghazi, which this week heard testimony from Hillary Clinton.
"After my experience yesterday I am just amazed they are talking about setting up another special investigative committee, this time to investigate Planned Parenthood," Clinton said early Friday morning. "And I think we all know by now that is just code for a partisan witch hunt. Haven't we seen enough of that?"