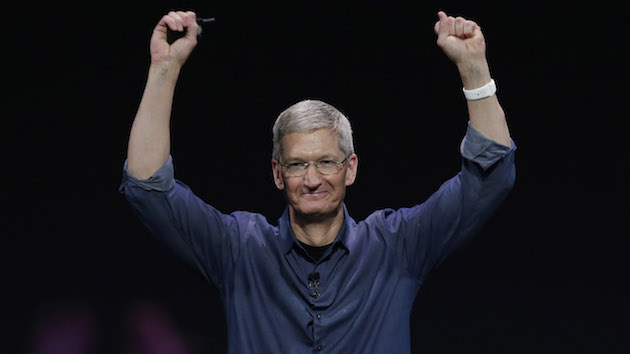 Fight disinformation:
Sign up
for the free
Mother Jones Daily
newsletter and follow the news that matters.
The FBI has said for weeks that it needed Apple's help to unlock the iPhone belonging to San Bernardino shooter Syed Farook. Apple—and only Apple—could write the code needed to open up the phone and get the information inside, said agency officials in interviews, congressional hearings, and court documents. Now that story has changed.
"On Sunday, March 20, 2016, an outside party demonstrated to the FBI a possible method for unlocking Farook's iPhone," the agency wrote in a court document submitted on Monday. "If the method is viable, it should eliminate the need for the assistance from Apple Inc." The court agreed to the government's request to cancel the first hearing in the case, which was set to take place on Tuesday, while the FBI tests the new method.
The FBI convinced a federal judge last month that Apple should be forced to write code that would allow the FBI to take an unlimited number of guesses at the phone's lock screen password without triggering its data-wiping feature. The judge's order sparked a backlash as Apple loudly fought the order and began to rally public opinion against the specter of vastly increased government spying power. Both the company and the FBI filed testy briefs in the case, with Apple calling the government's demands "dangerous" and "reckless" and the government saying Apple's position was "corrosive of the very institutions that are best able to safeguard our liberty."
No one yet knows which "outside party" provided the FBI with the information, but Justice Department officials told reporters on a conference call that the new method did not come from another government agency. Apple and others, including former national security officials, have suggested the FBI should have asked the National Security Agency for help in unlocking the phone, which is legally permissible.
Privacy advocates including Edward Snowden celebrated the government's decision as a vindication of their arguments in the case.
This is a total win for us. This was FBI's hand-chosen case, and now they're forced to back off.

Full filing: https://t.co/HJQx1As09d

— Nate Cardozo (@ncardozo) March 21, 2016