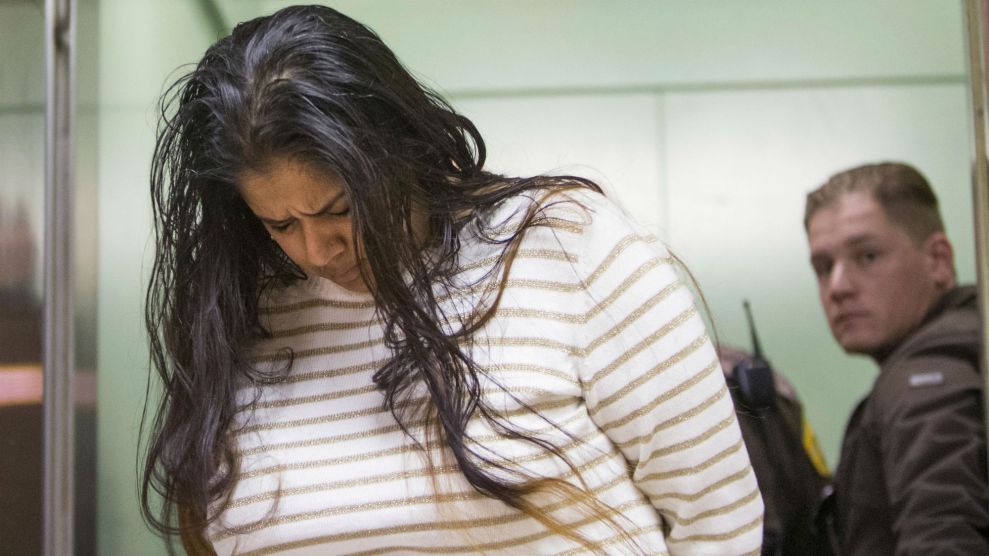 Fight disinformation:
Sign up
for the free
Mother Jones Daily
newsletter and follow the news that matters.
After spending three years behind bars for the death of her fetus, 35-year-old Purvi Patel was released from the Indiana Women's Prison on Thursday.
In 2015, Patel was convicted of feticide and neglect of a dependent after a jury found her guilty of taking abortion-inducing drugs to end her 25-week pregnancy and then failing to provide medical care to the baby when it was born. After taking the drugs in 2013, Patel experienced severe bleeding and went to a hospital for help. One of the attending physicians called the police, who found the remains of the fetus in a dumpster near Patel's work. She was arrested and charged about a week later. After a jury trial and two years behind bars, she was sentenced to 20 years for the crimes.
Reproductive justice advocates were concerned that this could be a precedent. "What this conviction means is that anti-abortion laws will be used to punish pregnant women," Lynn Paltrow, executive director of the National Advocates for Pregnant Women, said at the time.
Patel appealed the decision, and earlier this year the Indiana Court of appeals overturned the feticide conviction, calling the outcome of Patel's case "absurd." They ruled the state's feticide statute should not be applied to pregnant women themselves but instead to only third parties, like a husband or boyfriend, whose violent actions result in the death of a fetus. The court also bumped the neglect charge from a class A felony to a class D and asked a lower court to resentence Patel.
That happened on Wednesday, when the judge sentenced her to 18 months behind bars. Because she's already served about double that amount, her immediate release was ordered.
"For right now, she needs to recover from what is obviously a traumatic several years," her lawyer, Lawrence Marshall, told the Associated Press. "She has to take her life and try to make something meaningful out of all the wreckage that got her here."