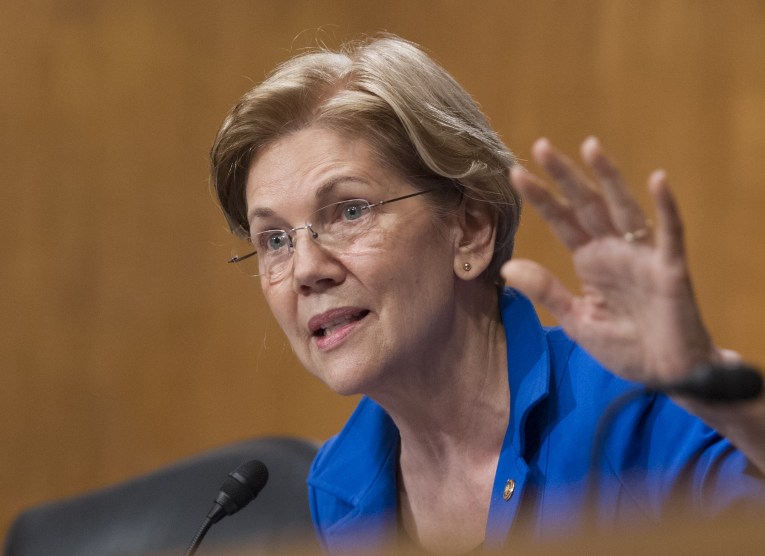 Fight disinformation:
Sign up
for the free
Mother Jones Daily
newsletter and follow the news that matters.
In December, the National Labor Relations Board—the federal agency tasked with enforcing workers' rights—voted to undo a high-profile Obama-era ruling that made it easier for fast food workers to unionize, and to hold accountable the enormous companies functioning as their employers.
But on Monday, the board reversed that decision, keeping the rule intact, after the agency's inspector general, along with Sens. Elizabeth Warren and Patty Murray, repeatedly drew attention to the conflicts of interest of NLRB member William Emanuel—a longtime management-side labor lawyer appointed to the body by President Trump and confirmed in September 2017. NLRB reversals of its decisions due to a conflict of interest are extremely rare, suggesting the gravity of Emanuel's conflict of interest.
"I've never seen anything like this," Wilma B. Liebman, a former member and chairwoman of the board, told the New York Times.
The rule at issue has to do with something called "joint employment." In 2015, a National Labor Relations Board ruling involving McDonalds made it easier for parent companies to be designated joint employers, which can be held responsible for violations occurring at independently owned franchises. At the time, Emanuel worked at Littler Mendelson, the world's largest management-side labor law firm, which represented another business involved in the case.
This past December, when the NLRB voted to vacate that ruling, Emanuel sided with a 3-2 majority in favor of returning to the narrower, pre-2015 definition of joint employment. A few weeks later, Sen. Warren sent Emanuel a letter asking about the potential conflict between his past legal work and his vote to undo the ruling. That letter prompted a review from the NLRB's inspector general, which last week revealed a report finding that Emanuel did in fact have a conflict of interest—and that he should have recused himself from the relevant vote.
"I have determined that there is a serious and flagrant problem and/or deficiency," wrote Inspector General David Berry in the report. "Member Emanuel's participation," in the vote "calls into question the validity of that decision and the confidence that the Board is performing its statutory duties."
On Monday, Sens. Warren and Murray wrote letters to the NLRB's chair, Trump appointee Marvin Kaplan, and to Emanuel, pointing to the report's conclusions. "You directly participated in an extraordinarily consequential decision from which the law required your recusal," the senators wrote.
Later that day, the NLRB voted with no objections—and without Emanuel taking part—to undo its December decision because, the agency noted in a statement, "Emanuel is, and should have been, disqualified from participating in this proceeding."