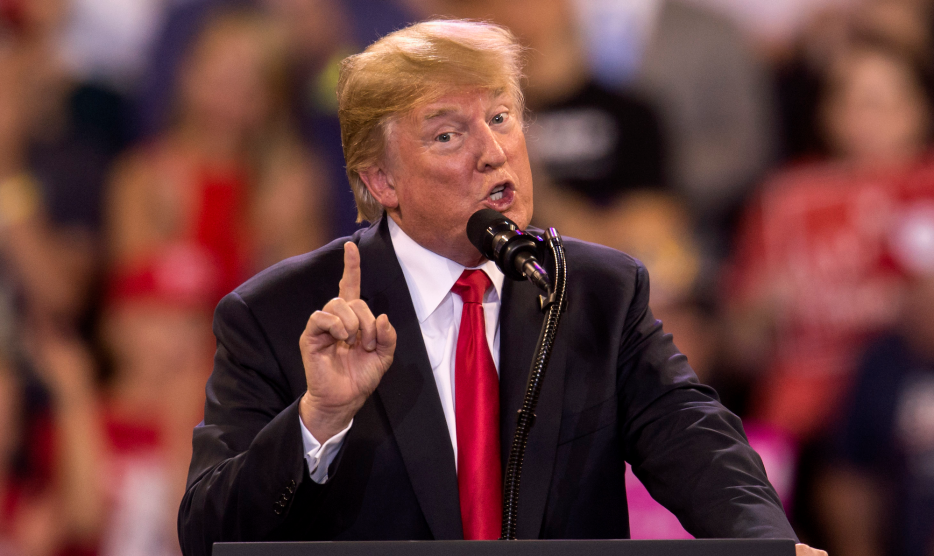 Fight disinformation:
Sign up
for the free
Mother Jones Daily
newsletter and follow the news that matters.
President Donald Trump on Friday accused Democrats of circulating fake stories of "sadness and grief" at the border for political gain. The baseless charge came shortly after the president urged Republicans to stall immigration negotiations until after the November midterm elections—apparently betting on the unlikely possibility that the public outcry over his administration's zero-tolerance immigration stance will soon recede.
Since more than 2,300 children were separated from their families last month, many Americans across the political spectrum have expressed outrage over the heartbreaking images, news reports, and audio recordings of children crying inside the detention centers that have been the direct result of the Trump administration's decision to prosecute anyone who attempts to enter the country illegally.
While the overwhelming public response prompted a rare reversal by Trump to end the separations this week, it remains exceedingly unclear how the government will be able to move forward with its new goal of detaining families together—a long-term option currently barred thanks to a federal ruling that prohibits the detainment of migrant children for more than 20 days.
Meanwhile, Republicans are scrambling to hammer out an immigration bill, with many inside the party fearing that the president's immigration crisis will cost them in the crucial, upcoming elections. Nonetheless, with the president's approval ratings remaining high despite the outrage, he continues to stay on message.
We must maintain a Strong Southern Border. We cannot allow our Country to be overrun by illegal immigrants as the Democrats tell their phony stories of sadness and grief, hoping it will help them in the elections. Obama and others had the same pictures, and did nothing about it!

— Donald J. Trump (@realDonaldTrump) June 22, 2018
Republicans should stop wasting their time on Immigration until after we elect more Senators and Congressmen/women in November. Dems are just playing games, have no intention of doing anything to solves this decades old problem. We can pass great legislation after the Red Wave!

— Donald J. Trump (@realDonaldTrump) June 22, 2018