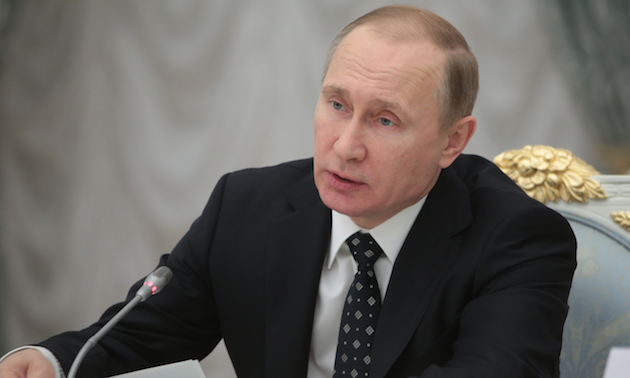 Facts matter:
Sign up
for the free
Mother Jones Daily
newsletter.
Support
our nonprofit reporting.
Subscribe
to our print magazine.
Russian President Vladimir Putin likely approved the murder of Alexander Litvineko, a former KGB agent who died in 2006 after drinking tea laced with poison, a British inquiry released on Thursday found.
The report accused two men, Andrei Lugovoi and Dmitry Kovtun, of acting under the orders of Russia's FSB security service to kill Litvineko by slipping radioactive polonium-210 into his tea when the three men met in a London hotel.
"Taking full account of all the evidence and analysis available to me, I find that the FSB operation to kill Mr. Litvinenko was probably approved by Mr. Patrushev and also by President Putin," Judge Robert Owen, the chairman of the inquiry, wrote in the highly anticipated report.
Prior to his murder, Litvineko had been a vocal critic of Putin, accusing the Russian leader of everything from organized crime to having sex with underage boys. On his deathbed in a London hospital, Litvineko told detectives that Putin was directly responsible for his killing.
Russia dismissed the report's conclusion. "We regret that a purely criminal case has been politicized and has darkened the general atmosphere of bilateral relations," Russian Foreign Ministry spokeswoman Maria Zhakarova said in a statement.